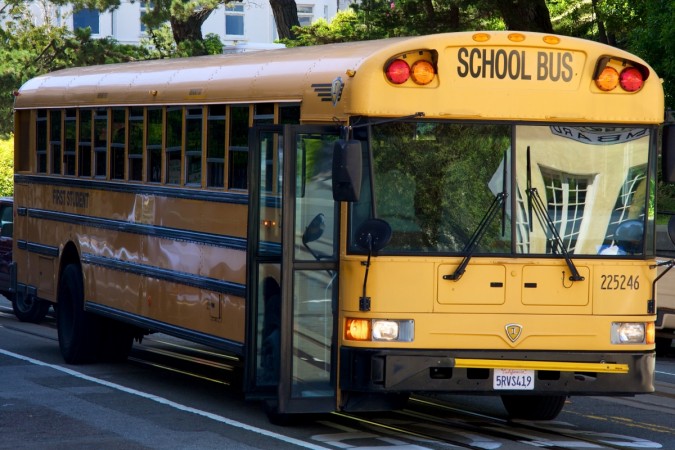 At least four people, including three children, lost their lives and 11 others were injured after a school bus collided with a speeding pick-up vehicle on the Dasuya-Talwara road in Punjab's Hoshiarpur city on Friday. The driver was also killed in the accident.
The accident took place near Hoshiarpur's Singhpur village around 8 am when the bus, which belonged to Gems Cambridge International School in Dasuya, collided with a vehicle loaded with potatoes. The bus was travelling from Talwara to the school.
Eyewitnesses told the Tribune that the pick-up vehicle came at a great speed from the opposite direction and then collided with the school bus. They added that the collision was so severe that the pick-up vehicle pierced into the right front portion of the bus. The driver and the three students sitting behind the driver's seat, died on the spot.
The bus attendant was also injured in the accident. Among the 11 injured, five of them are critical and have been referred to a speciality hospital. They were taken to Civil Hospital in Dasuya in a 108 ambulance.
The three deceased students have been identified as twins Anirudh and Surbhi, and Kanishk while the driver's name was Ranjit Singh. The five people, who are in a critical condition, have been identified as Shivan Thakur, Shivangi Thakur, Akash Kumar, Palak Sharma and Priya, the bus attendant.