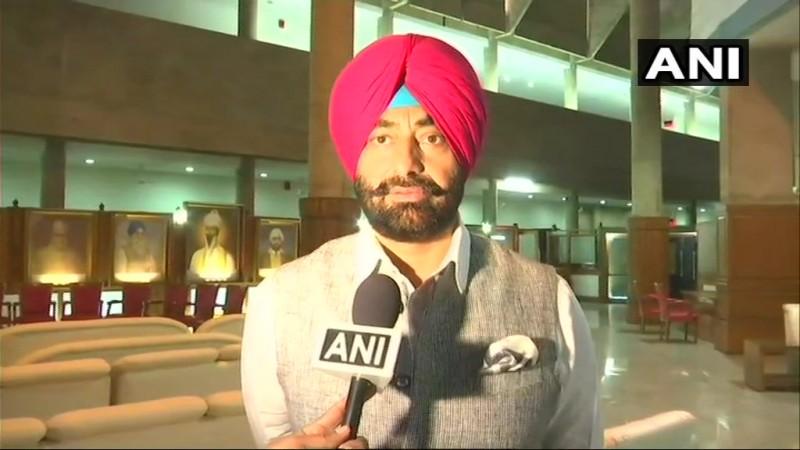 The Punjab unit of the Aam Aadmi Party could well be headed for a split as ousted Leader of Opposition Sukhpal Singh Khaira remains defiant over holding a meet of the party leaders and workers in Bathinda on Thursday.
Deputy Delhi Chief Minister and AAP's Punjab unit in-charge Manish Sisodia has already issued a warning to party legislators in the state and other leaders to stay away from the convention called by Khaira and his group.
Although Sisodia and AAP central leadership is unwilling to impose disciplinary action against legislators attending the Bathinda meet, sources in the party have called for strict action against the group.
"By terming our August 2 meet as an anti-party activity, Sisodia has vindicated our charge of dictatorial attitude if we Punjabis cannot hold a simple meeting on our soil then how will we safeguard the interests of Punjab?" Khaira said.
"The AAP meet at Bathinda will settle the issue for once and all," a defiant Khaira tweeted on Tuesday. "I urge all the brave Punjabis to attend our AAP Convention at Bathinda... at Woods Resort Dabbwali road to espouse the cause of our state," Khaira added.
Khaira was removed as the Leader of Opposition (LoP) by the AAP central leadership last week, leading to an internal upheaval within the party's legislators. AAP emerged as the main opposition in Punjab in March 2017 assembly elections, winning 20 seats in the 117-member assembly.
This was the party's first outing in the assembly polls and it was able to relegate the formidable Shiromani Akali Dal-BJP alliance, which ruled Punjab for nearly 10 years (2007-2017), to the third position.
Khaira, who had eight legislators in his support last week, went to Delhi to meet Sisodia and object to his removal as LoP. However, their demand was soon rejected by the AAP central leadership.
The AAP's Patiala MP Dharamvira Gandhi, who continues to be under suspension from the party for over two years, on Tuesday demanded autonomy for the AAP Punjab unit from the party's central leadership.
If the AAP legislators split and form a separate group, the party will lose its position as the main opposition in the state assembly. In that case, the Akali Dal will emerge as the second largest party with 14 legislators.