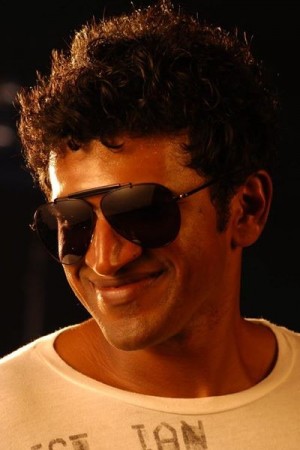 Kannada actor Puneeth Rajkumar who was born on 17 March, 1975 turns 39 on Monday. On this special occasion, Puneeth launches his next movie which is titled as "Rana Vikrama."
Puneeth has signed the film with Kannada director Pawan Wodeyar and will be launching the film on Monday, 17 March in the Kanteerava Stadium, Bangalore. Although the actual shooting of the film will begin later on, the makers decided to launch the movie on this special day, according to Chitraloka.com.
"Rana Vikrama" is being produced by Jayanna and Bhogendra. The producer duo generally launch their movies with a simple puja, but this time they decided to go ahead with a grand event. "I believe that the muharat (launch) should be either very big or very simple. All these years, I preferred the latter even when I made a film with Puneeth earlier. This time, it will be a grand affair and will be held at the Kanteerava Studio," Jayanna was quoted as saying by The Times of India.
Apart from "Rana Vikrama," Puneeth Rajkumar is busy shooting for his another upcoming movie, which is the remake of the hit Telugu film "Dookudu," which starred Mahesh Babu in the lead role. The Kannada version which will feature Puneeth is yet to be titled.
There were recent reports that Puneeth Rajkumar will be seen in a double role for the movie "Rana Vikrama," but the actor has rubbished such rumours.
Puneeth, who has acted in more than 20 films in the last decade has given a number of box office hits and impressed audiences. He was appreciated for his performance in movies such as "Arasu", "Milana', "Abhi", "Jackie", "Hudugaru" and "Paramathma". This 39-year-old is one of the most popular actors in Kannada, whose fan following is growing by leaps and bounds each year.