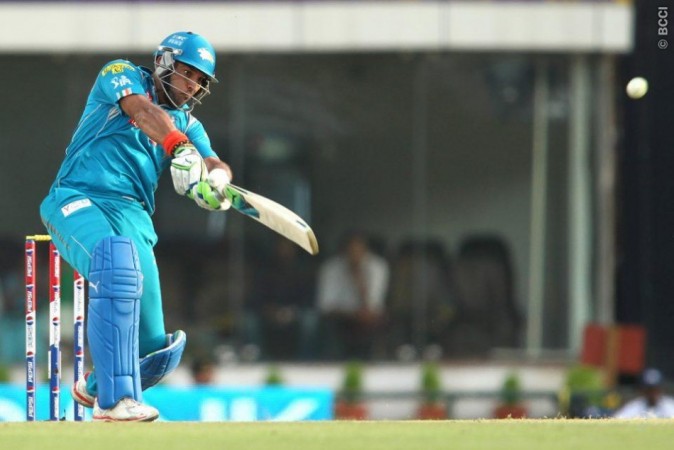 Pune Warriors could well be set for a premature demise with the BCCI working committee set to decide on the future of the IPL franchise after the Sahara-owned intimated they would not furnish the require bank guarantee.
The trouble began when the BCCI encashed Pune Warriors' bank guarantee in May, after Sahara refused to pay the required franchise fees.
The owners, miffed with the move made by the BCCI, and citing a loss of revenue and promises broken, said they would be pulling out of the IPL from next season.
The decision, officially that is, is yet to be made and therefore the BCCI could take the decision themselves when the working committee meets on Saturday in Chennai.
Even though, the Pune Warriors are technically still a part of the roster for the 2014 season, Sahara are yet to provide a bank guarantee worth a little over ₹170 crore, mandatory if they are to participate in the next IPL campaign.
BCCI have reportedly sent several reminders to Sahara to provide the bank guarantee, but the Pune Warriors owners have so far refused as they wait for the BCCI to hear out their problems.
Sahara is miffed with the fact that the promised number of matches have not taken place over the last couple of seasons, due to the loss of a couple of IPL teams, with the BCCI refusing to reduce their franchise fees accordingly.
This led to several problems between Sahara, India cricket team's long-time sponsors, and the BCCI, with the owners of the Pune team also having a couple of other problems, including some issues with last year's auction.
"We will not furnish the bank guarantee unless the arbitration that has been stalled for a couple of years is completed," a Sahara source told ESPNcricinfo. "In an IPL set-up that's completely lop-sided in BCCI's favour, someone needs to stand up to BCCI and we are doing it."
BCCI, in its working committee meet could decide to dissolve the Pune team and serve the owners with a 30-day termination notice, with most officials not amused with the tactics employed by Sahara.
"The fact that they haven't paid us ever since paying 30 percent before IPL 2013 makes it evident they are not interested in running the team," an IPL source told ESPNcricinfo. "Otherwise, even after their bank guarantee had to be encashed in May, they wouldn't have not bothered to submit the fresh guarantee for the coming season."
If the Pune Warriors also get terminated, then IPL 2014 will be left with only eight teams. So, it remains to be seen whether the BCCI will float another franchise, or maybe even two, or decide to just go ahead with the eight sides for the new season.
The more teams there are, the more the revenue for the BCCI, and Pune are the costliest side in the IPL, after Sahara bought the franchise rights for $370 million in 2011.