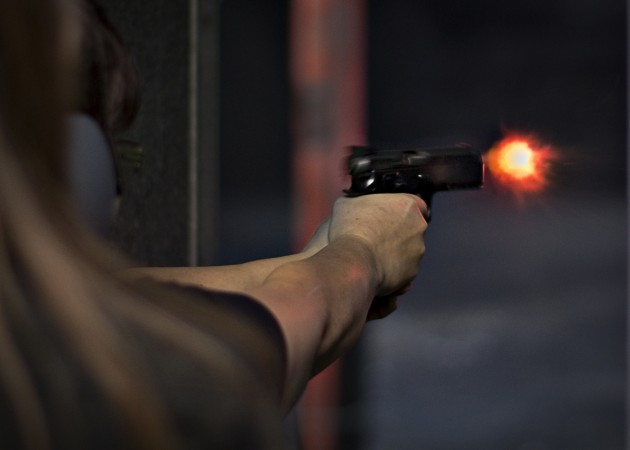 A 40-year-old software engineer was arrested in Pune on Thursday for allegedly murdering his wife, a doctor, at her clinic in the city's Wakad locality on Wednesday night.
The culprit has been identified as Manoj Patidar while his wife was identified as 34-year-old Anjali Manoj Patidar alias Anjali Chandanao. Patidar, who works with an IT company, allegedly shot his third wife around 9 p.m. with a country-made pistol following a fight over domestic issues. They had been married for five years and are parents to a two-year-old son Prayag, who was in the clinic when Patidar murdered his wife. The family lived in a rented apartment in Wakad's Ozone Spring Park.
A police complaint about the crime was filed by Anjali's brother Amar Santram Chandanao, a 32-year-old IT professional from Lohegaon. He has accused Patidar of physically and mentally torturing Anjali over domestic disputes for a couple of years. Chandanao also added that since his sister was not earning enough money, she would ask Patidar for the same to fulfil her basic requirements. But Patidar refused, due to which Anjali asked Chandanao for help, the Indian Express reported.
"We have received the information that Manoj Patidar, who works in an IT firm in Hinjawadi IT hub, had procured the country-made pistol for Rs. 20,000 a week ago... On Wednesday, following a fight over some domestic issue, he allegedly shot her in the forehead and ran away leaving their one-and-half-year-old baby," Assistant Police Inspector Mahendra Aher was quoted by NDTV as saying.
Patidar had married twice before, and both his wives had allegedly committed suicide. "During his interrogation, we have come to know that his earlier two wives died in mysterious circumstances as he is claiming that they had allegedly committed suicide by falling off from building. However, foul play is suspected in earlier deaths," Aher added.
Patidar, who discarded the weapon on a riverbed after committing the crime, was arrested from his car in Narhe while trying to escape the city.