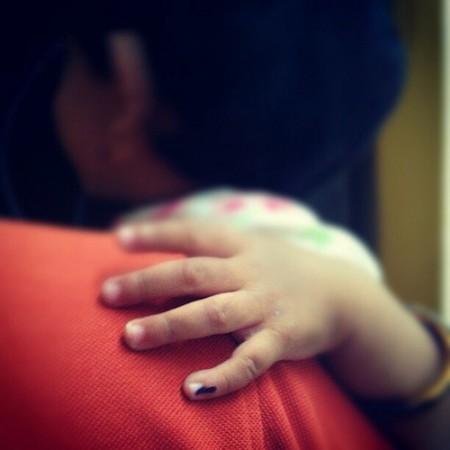 Two children reportedly lost their lives after taking polio drops in Dindigul and Theni districts of Tamil Nadu on Sunday.
Meena, the 11-month-old daughter of Illayaraja and Chitirai Selvi, received polio vaccination around 7.45 am, as part of the pulse polio immunisation campaign organised in Jakkamanayakkanpatti village in Dindigul district, on Sunday. However, nearly two hours after receiving the polio drops, the girl fell sick, started vomiting and died, The New Indian Express reported.
Health officials, who looked into the issue, said that the little girl died from aspiration as she was fed milk and put to bed by her mother after the vaccination. They said that the immunisation does not have anything to do with the little one's death. "Another girl was also administered the vaccine from the same vial that was used to vaccinate Meena and she is doing fine," Director of Public Health, K. Kolandaisamy, told The Hindu.
In the second incident that happened in Manjalaru (Theni district), Darshit Pandi, an 18-month-old -boy died, around 10 in the morning, nearly one hour after he received polio drops. Similar to the Dindigul girl, Darshit also had a heavy breakfast and fell asleep after the immunisation.
Parents Sasi Kumar and Suganya, on finding the boy unconscious, rushed him to the nearest hospital, where he was declared dead. According to the post -mortem report, the boy aspirated on the food he had eaten after the immunisation. "The death of the baby was not due to polio vaccination but due to suffocation. The child was overfed and since he was vaccinated before consuming food, the parents thought it was due to the vaccination," KS Palani, Theni Colelctor, told New Indian Express.
Apart from the two children, the 216 children (61 in Dindigul, 155 in Manjalar) who were vaccinated in the same polio booths, didn't develop any complications.
Unpleasant events related to polio vaccination have been emerging in different parts of the country, recently. In September last year, a nine-day-old baby boy died after taking polio drops in Lucknow in Uttar Pradesh. In January 2011, a one-and half-year-old Sharanya of Krishna district, Andhra Pradesh, allegedly died after receiving polio drops. In another incident that took place in Surat in May 2010, a two-month-old baby girl, Khushbu, developed fever after receiving polio drops and died within 24 hours.