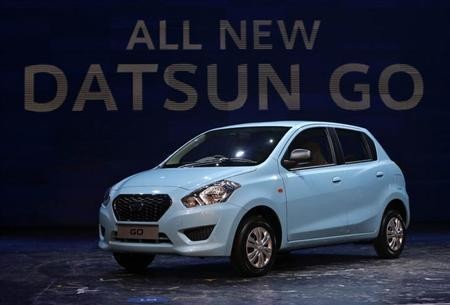 Global safety watchdog NCAP has asked Japanese car maker Nissan to withdraw its small car offering Datusn Go from Indian and other related markets, after the car received a zero safety rating in a crash test conducted by the organisation.
Global NCAP, which has put India's Nissan Datusn Go and Maruti Swift through the safety test earlier this week, has written to the chairman and CEO, Carlos Ghosn, Nissan India, asking the brand to pull the car from the markets as the Go does not meet the safety standards.
In a letter to the top executive of Nissan, the manufacturer of the car, Global NCAP wrote: "It is extremely disappointing that Nissan has authorised the launch of a brand new model that is so clearly sub-standard. As presently engineered, the Datsun Go will certainly fail to pass the United Nation's frontal impact regulation. In these circumstances, I would urge Nissan to withdraw the Datsun Go from sale in India pending an urgent redesign of the car's body-shell."
Datsun Go, the low cost offering from Nissan to the Indian auto lovers not only failed the crash test, but the car's body also disintegrated severely during the test, which would cause severe head and torso injuries to the driver and passengers. The Global Safety body also pointed out that the Datsun Go is unfit to accommodate airbags too as the car's body shell structure is poor.
Nissan India maintained that they are yet to receive the letter and the company has earlier said that the Datsun Go meets the local safety regulations in India and other markets like South Africa and Indonesia.
Priced at ₹3.12 lakh, Datsun Go measures 3,785mm in length, 1,635mm in width, 1,485mm in height, with a wheelbase of 2,450mm. It is offered with 1.2-litre, 3-cylinder petrol engine in India and Go claims to deliver a fuel efficiency of 20.6kmpl.