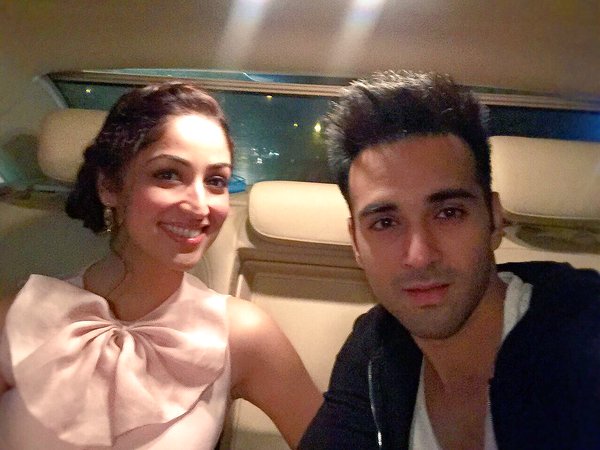 Reports of Pulkit Samrat and Yami Gautam's rumoured affair started circulating after his (now estranged) wife Shweta Rohira suffered a miscarriage four years ago. The rumours upset Samrat who has now slammed his wife for allegedly spreading the rumours.
"I was shocked to read news articles about the miscarriage. I was like, 'This is such a personal thing for any couple.' It was a tragic time for both of us. To put it out in public is not right. What shook my faith further was the fact that it was about a pious thing like motherhood, and the person, with whom I have spent so many years, would go to the extent of falsifying facts to malign my image and put it out in the public to gain sympathy," Pulkit told Hindustan Times.
"I have been quite till now, but this is a big blow to the entire issue. The miscarriage happened four years ago; it was tragic for both of us. I wonder how such a personal fact can become public. Reading that article truly ended my relationship (with Shweta), because it was ethically unacceptable. I had no option but to dig deep. The moment I got to know that it had come from the 'horse's mouth' and that they had the hospital bills, totally fabricated, totally false evidences, it shook me. There were fabricated stories in the past, but I don't have any words to react to this," he added.
The "Junooniyat" actor denied the rumours of having an affair with Gautam around the time Rohira suffered the miscarriage. "It's misusing a miscarriage that happened four years ago, when somebody wasn't even in the picture. I started shooting for 'Sanam Re' four years after that incident. How much can you lie? There's a limit. You are saying that we took advantage of the miscarriage, since she was advised best rest. That's such a big lie. All I can say is this is the point where my relationship ends, because I was never with this person (Shweta). I would never expect someone to stoop to this level," Pulkit said.
The actor said that Rohira's insecurity about him was behind her strange behaviour with his friends and relatives ever since their separation.
"Shweta was always insecure about me. When we separated, she started calling my close friends and my closest friend since fifth standard. She told her, 'My house is broken because you had an affair with my guy.' She called her husband and said, 'You are okay with your wife having an affair with my guy because he is famous.' She called my rakhi sister saying, 'You tie rakhi to him only to be close to him.' She told her closest cousin that she has an eye for me.
"Sadly, Yami happens to be a public figure, so that's the only thing that comes out in the media. I have been through a lot in the five years I was with her. I must have given our relationship 500 chances in five years, because I was hopeful. You can't disrespect my parents. They stopped visiting me because whenever they came, they would be disrespected. It came to a point where I had to choose between my parents and Shweta. I chose my parents," Pulkit said.