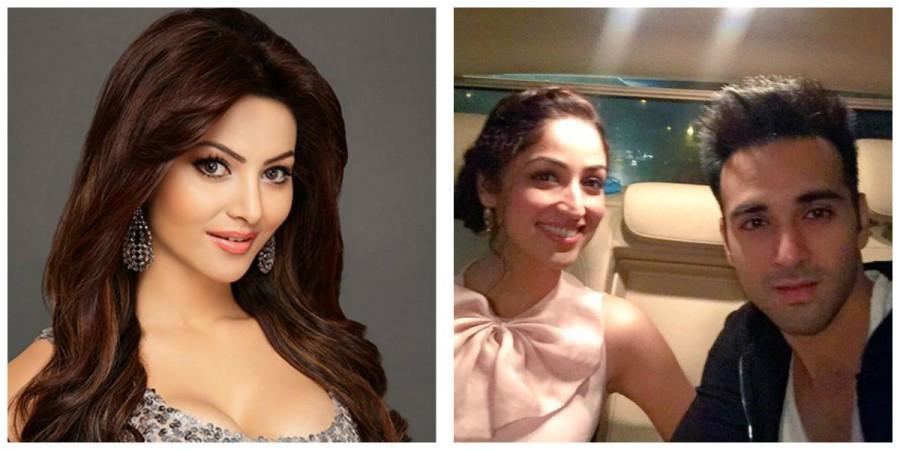 The cast of "Sanam Re" — Pulkit Samrat, Yami Gautam and Urvashi Rautela — had recently shot for an episode in Krushna Abhishek's "Comedy Nights Live". However, Pulkit had demanded that it be re-shot with just him and his rumoured girlfriend Yami, with Urvashi in a separate solo segment.
Urvashi herself confirmed the news and expressed sadness at being left out from the promotions of "Sanam Re". The Miss India-Universe 2015 further confirmed that Pulkit and Yami are in a relationship.
"He (Pulkit) made me do a solo segment but it is okay. He is in a very different space today. I feel Pulkit could have been more supportive of newcomers, but when you are in love with a person, you can do anything for her, which he is doing for Yami right now. How can Yami Gautam insist on promoting the film and me being left out of it?" Urvashi told DNA.
"I was part of the Kolkata and Pune city tours, but am not going to Jaipur. I don't know why I was dropped. I know there is some stress between Pulkit, Yami and me, but I can't talk about it as I will be in trouble," she added.
Earlier, Urvashi had said she and Pulkit were not comfortable doing kissing scenes on screen and hence they have faked a kiss in "Sanam Re". She had added that Pulkit and Yami actually locked lips in the film as they are "a couple". While both Pulkit and Yami have been denying dating each other, this remark from Urvashi has apparently not gone down well.
"Pulkit has said their affair is a publicity stunt, but everyone knows they are in love. Why are they hiding it and punishing Urvashi for saying it? Pulkit and Yami feed each other chocolates, sometimes share the same vanity van and even travel in the same car while promoting the film, and they completely ignore Urvashi," the report quoted a source as saying.