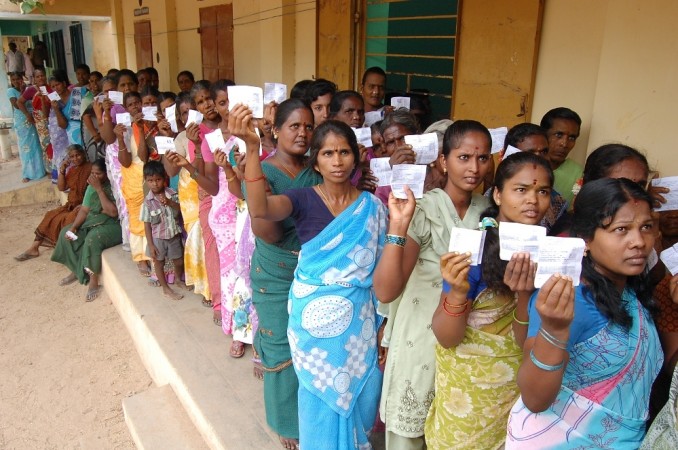 The Indian National Congress has emerged as the single largest party in the 30-member Puducherry assembly. It will now rule the government with its ally Dravida Munnetra Kazhagam (DMK).
Chief Minster N Rangaswamy's AINRC could only win eight seats. V Vaithilingam (Kamaraj Nagar) and Pradesh Congress Committee President A Namassivayam (Villianur) are the prominent winners from the Congress party.
The big upsets in the Puducherry elections are the defeats of five-time DMK MLA, A M H Nazeem, who lost the election with a slender margin of 20 votes to AIADMK's K A U Asana, and Congress' E Valsaraj, who lost to independent candidate V Ramachandran in Mahe.
| Party | Won | Leading | Total |
| --- | --- | --- | --- |
| Indian National Congress | 15 | 0 | 15 |
| All India Anna Dravida Munnetra Kazhagam | 4 | 0 | 4 |
| All India N.R. Congress | 8 | 0 | 8 |
| Dravida Munnetra Kazhagam | 2 | 0 | 2 |
| Independent | 1 | 0 | 1 |
| Total | 30 | 0 | 30 |
Live Updates:
2.34 pm: Congress is the single largest party with 15 MLAs in Puducherry. AINRC-8 AIADMK-4, DMK-2 and Independent - 1.
2.10 pm: Congress candidate K. Lakshminarayanan defeats AIADMK's P Kannan in Raj Bhavan constituency.
1.15 pm: Asana won by a slender margin of 20 votes against DMK's A.M.H. Nazeem.
1.00 pm: While AIADMK's Vaiyapuri Manikandan wins Muthialpet, AINRC's Chandira Priyanka wins Nedungadu in Karaikal. Tourism Minister Rajavelu loses in Nettapakkam.
12.30 pm: Congress- 6, AINRC - 4, AIADMK-2, Independent-1.
12.03 pm: DMK candidates Nazeem in Karaikal South and R Siva in Orleanpet are leading. AINRC's Rangasamy wins Indira Nagar.
11.37 am: TPR Selvam of AINRC wins Mannadipet constituency, while T Djeamourthy from Congress wins Ariyankuppam.
11.15 am: Congress+DMK - 13, AINRC - 12, reports NDTV.
10.55 am: Candassamy from Congress wins Embalam seat by a margin of 11,200 votes.
10.28 am: Malladi Krishna Rao from Congress wins Yanam.
10.19 am: A Anbalagan from AIADMK wins in Uppalam.
10.17 am: Congress workers are already celebrating the victory of VP Sivakolundu (Lawspet).
10.13 am: A tight contest between AINRC and the Congress-DMK alliance in Puducherry.
10:00 am: The Congress-DMK alliance is leading in 14 seats
9.40 am: Valsaraj, former congress minister, trails by 532 votes against V Ramachandran, an independent candidate.
Original Story
Counting of votes for Assembly elections held in Puducherry on Monday (May 16), along with Kerala and Tamil Nadu, will he held on Thursday (May 19). The trends are expected to emerge by 11 a..m. and a fairly clear scenario on who will form the government will be out by noon. The entire counting process is expected to be over by 3 p.m.
There are 344 candidates in the fray for the 30 Assembly seats for Puducherry where votes were cast at 930 polling stations. The voting percentage was 81.94 percent out of a total of 9.41 lakh eligible voters.
The DMK-Congress combine is predicted to unseat the ruling All-India NR Congress (AINRC) led by incumbent Chief Minister N Rangasamy. The exit poll results of C Voter indicate the combine winning 14 of the 30 seats, with nine going to the AINRC and five to the AIADMK, the Times of India reports.
The BJP is not expected to open its account in the state. The stakes are also not high for the party, which is expected to spring a surprise in Assam with most exit polls predicting to unseat the Congress and form the first government in the north-eastern state.
What happened in 2011
The AINRC won 15 seats polling 31.75 percent of the votes cast, while the Congress got seven. The AIADMK and the DMK ended up with five and two seats, respectively, according to Election Commission of India (ECI) data.