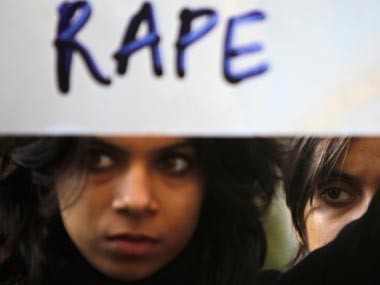 The 34-year-old psycho rapist, who escaped from Central Jail located on the outskirts of Bangalore, was reportedly spotted near Bidadi in Ramanagara district on Tuesday evening, The Times of India reported.
Jaishankar, who is wanted in nearly 30 cases of rape and murder, is facing charges in criminal cases in Karnataka, Andhra Pradesh and Tamil Nadu.
A truck driver near Harohalli village in Ramanagara district was said to have recognised the serial rapist on Tuesday evening when the latter asked for the truck to stop.
"The driver slowed down the truck assuming that a villager wanted a lift. But he was taken aback when the man came nearer as he recognized him as Jaishankar," TOI quoted police as saying.
The driver, who got terrified after recognising Jaishankar, sped away and called police when he reached Bidadi. "A team reached the spot and is still scanning the area," a senior officer told TOI.
However, another senior police office ruled out the possibility that Jaishankar would have asked for a lift from the truck driver.
"We are scanning all checkposts in the border areas of Tamil Nadu and Andhra Pradesh. Another team has reached Salem, Jaishankar's hometown, and is questioning his family. But as of now, there is no news on him," police said.
Jaishankar was kept in a tight security at Central Jail in Parappana Agrahara and was undergoing treatment for psychiatric problems. He used policemen's uniform and duplicate jail keys to escape from jail. He then used a pole to jump over the high wall of the prison.
Hours before the incident happened on Saturday, the rapist was taken to Tumkur for a court hearing. He was brought back to the Bangalore jail in the evening.
The incident came to light when a warden came for inspection on Sunday morning.
Background
The psychopath, who hails from Tamil Nadu, has been involved in several cases including rape, murder and kidnapping. He is married and has three daughters.
Jaishankar, who is a truck driver, targeted single women especially sex workers. He used to befriend women and take them to isolated places where he raped and killed them. His first crime was reported in 2009 when he tried to rape and kill a 45-year-old in Tamil Nadu.
In October 2009, Tamil Nadu police arrested him in the rape and murder case of a woman constable. He was kept in Coimbatore Central Prison. In 2011, while returning from court hearing he managed to escape.
He is facing trial in more than 20 criminal cases in Tamil Nadu and Karnataka.