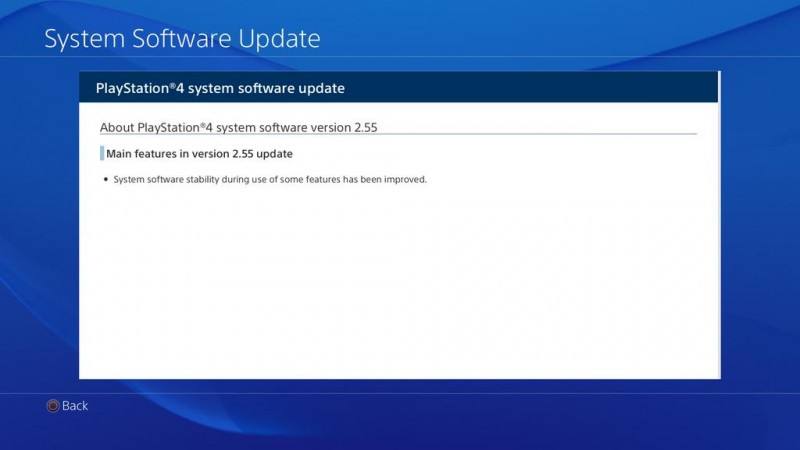 Here's some big news for the owners of PlayStation 4. According to reports, Sony's PS4 has received a brand new system update that is available for download right now.
It is just a simple stability update, one of those that Sony pushes out from time to time in the name of "system stability" update.
The change log for the update simply explains: "System software stability during use of some features has been improved."
Nonetheless, the new system update 2.55 has been tagged as a mandatory update that will be required to connect to the PlayStation network. Here onwards, we can only dream of a day when Sony will actually release an update that actually is of some importance. For instance, less of these annoying stability patches.
Stay tuned for more updates!
[Source: Gamingbolt, NeoGAF]