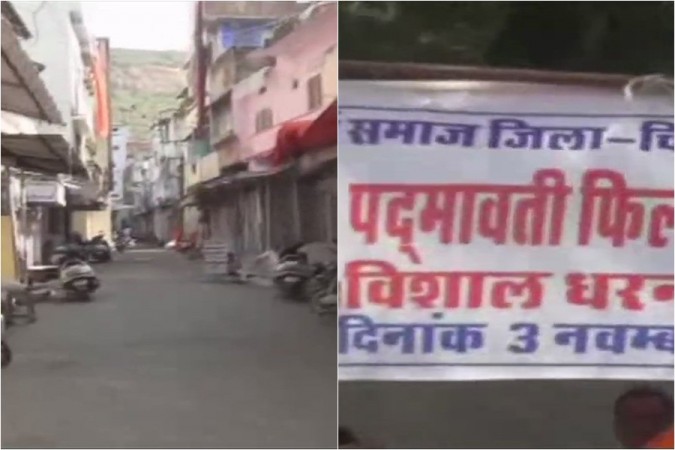 A bandh was observed on November 3 by people from all walks of life in Chittorgarh in Rajasthan to protest against Sanjay Leela Bhansali's upcoming magnum opus Padmavati over its potential depiction of history.
Normal life came to a standstill when hundreds of people hit the streets of Chittorgarh carrying saffron flags and banners on Friday afternoon. They gathered to raise their voice against the makers of Padmavati and the screening of the film in theatres.
Bhansali's period drama has been under constant threat from the members of the Rajput Karni Sena, who have demanded a pre-release preview show of the film to make sure there is no distortion of history.
Even the BJP has demanded a halt in the release of the film because it allegedly hurts the sentiments of the Kshatriya community ahead of Gujarat Assembly elections.
"We are writing to the ECI, CBFC and the Centre, seeking to stop the film's release for a temporary period till the issue is resolved," BJP spokesperson IK Jadeja was quoted as saying by the Indian Express on Wednesday (November 1).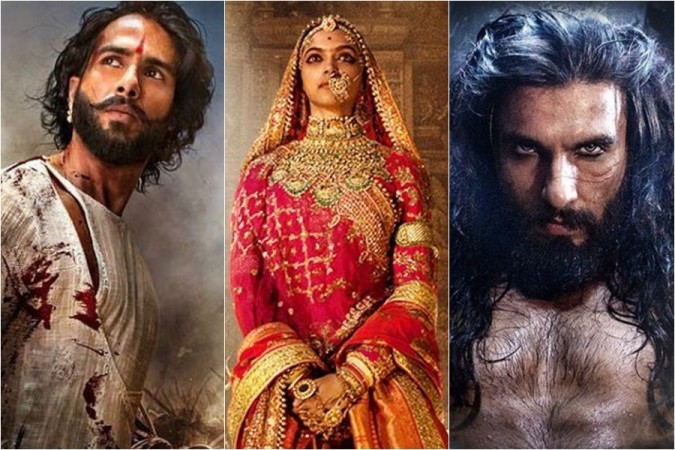 However, the Election Commission (EC) has refused to stall the release of Padmavati following BJP's letter ahead of Gujarat elections which will take place on December 9 and 14. Instead, the EC has sought a report from the poll panel on the issues the Rajput representatives have with the depiction of their culture and history in the film, according to a TV report in Times Now.
The Karni Sena meanwhile threatened to burn cinema halls after the trailer of Padmavati was released.
Even former Congress leader Shankersinh Vaghela warned the makers of violent protests if the movie was not shown to Hindu and Kshatriya leaders.
Earlier this year, Padmavati sets were vandalised by members of Rajput Karni Sena in Jaipur. The Sena activists also had a scuffle with Bhansali and his crew.
Padmavati, which stars Deepika Padukone, Shahid Kapoor and Ranveer Singh, is scheduled to release on December 1.