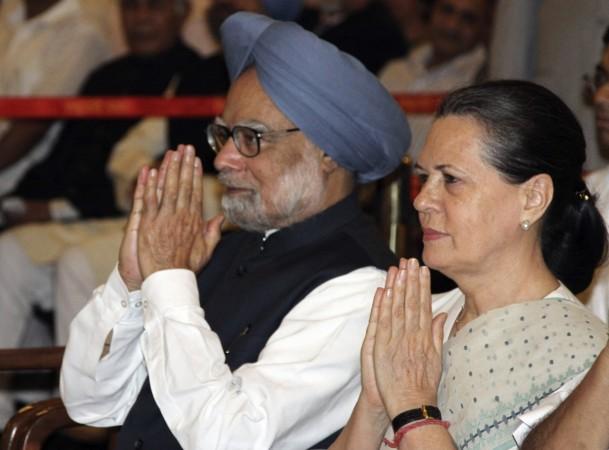 The proposed march by opposition parties to Rashtrapati Bhavan on Tuesday to protest against the Land Acquisition Bill received a setback, with the Delhi police denying them permission.
The Congress-led protest march was to start from Parliament House at 5.30 pm and end with submitting a joint memorandum to President Pranab Mukherjee.
Barricades and water canons have been placed at Vijay Chowk by the police to stop the march, according to The Times of India.
Another report quoted the police as saying that Section 144 is in place in the area around Parliament and Rashtrapati Bhavan.
Apart from Congress leaders comprising party president Sonia Gandhi and former prime minister Dr Manmohan Singh, leaders of other political parties, including Janata Dal (United) chief Sharad Yadav, JDS chief HD Devegowda, CPM's Sitaram Yechury, CPI's D Raja, Trinamool Congress leader Dinesh Trivedi, Samajwadi Party's Ramgopal Yadav, DMK's Kanimozhi, INLD's Dushyant Chautala and the RJD's Prem Chand Gupta were also supposed to be part of the protest march.
President Pranab Mukherjee had given permission to meet the leaders of these parties, according to a tweet by Derek O' Brian, leader of the TMC in the Rajya Sabha.
The Bill, passed by the Lok Sabha where the BJP has a majority, is unlikely to be passed in the Rajya Sabha where it is in a minority and therefore dependent on the Congress and other opposition parties.