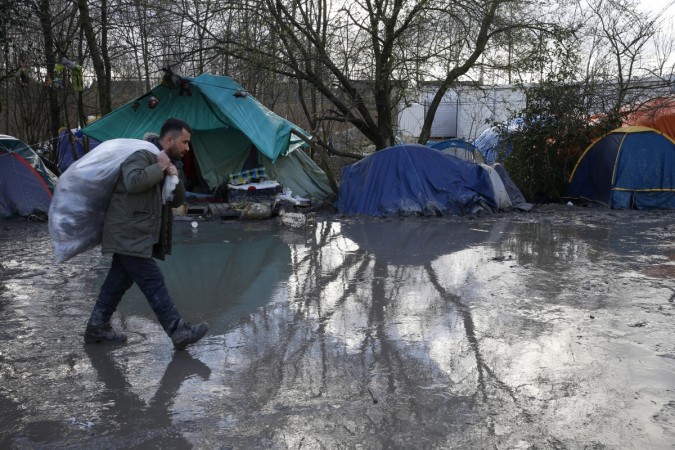 Turkish Prime Minister Ahmet DavutoÄŸlu has reportedly come closer to striking a deal with European leaders over the refugee crisis by proposing that one Syrian refugee be resettled in Europe for every refugee returned to Turkey from Greece. European leaders such as German Chancellor Angela Merkel and British Prime Minister David Cameron hailed the proposal, calling it a breakthrough in the refugee crisis, according to reports.
Turkey has also sought more funds, EU visa liberalisation for Turks as well as speedier talks over EU membership, which the European leaders have reportedly agreed to in principle. While the deal was not finalised during the emergency meeting in Brussels on Monday, it is likely to be signed at a summit next week.
European Union President Donald Tusk himself welcomed the deal. "We all of us are aware that in fact we have a breakthrough now," he told the press after the summit, according to AFP.
The Turkish prime minister, who has demanded an extra three billion euros ($3.3 billion) in aid from EU, said the deal will end illegal migration and human smuggling.
"With this game-changing position in fact our objective is to discourage illegal migration, to prevent human smugglers, to help people who want to come to Europe through encouraging legal migration in a disciplined and regular manner," he told at a news conference, Reuters reports.
More than one million Syrian refugees have reached Europe last year from Turkey, risking their lives while crossing the Aegean Sea to reach the Greek islands. Thousands, including children, have died after their dinghy boats sunk or broke down at sea.