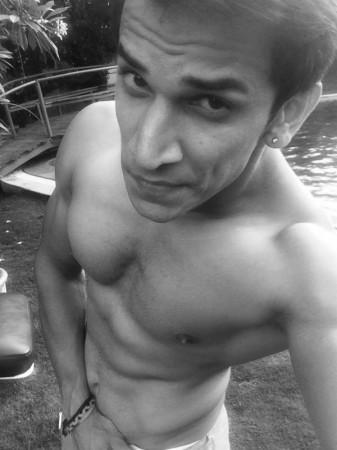 Prince Narula was branded as selfish and competitive on "Bigg Boss 9". Dispelling the myth that he doesn't have a heart, the winner went ahead and decided to do and say things that have touched many hearts.
First off, he requested host Salman Khan if he could donate a meagre amount to his charitable organisation, Being Human. Although the "Sultan" actor appeared hesitant, Narula convinced him it was the right thing to do. "Till today, my dad has done a lot for me so it's now my time to do things for him," he told DNA.
This heart-warming gesture proves he was not on the high-voltage reality only to win money and earn fame. Next up, it was his statement on Nora Fatehi and their relationship. Narula was heavily criticised for shifting loyalties on the show. He was branded as an opportunist by social media users after he moved on to Fatehi after proposing Yuvika Chaudhary.
"None of the relationships made on reality shows stay forever. Even I made some wrong choices right after my first two reality shows and we broke up within months after the show ended. Hopefully, this time, with Nora, it will be a long journey and we will be able to break that relationship junx that still exists," Narula told the leading daily.
He also cleared his stand on Chaudhary saying the actress was eliminated three days after he had admitted to being in love with her. And because they didn't interact much, the feelings never materialised into something big.