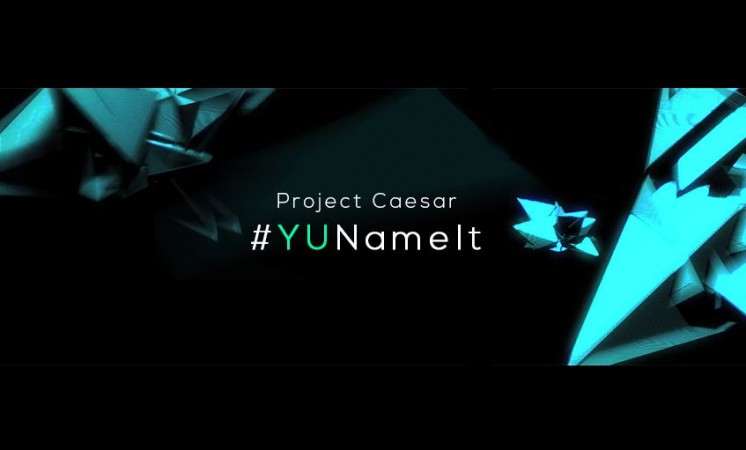 [Update: Yu (via Twitter) has announced that the forthcoming - 'Project Caesar'- smartphone will be named Yuphoria. This is a surprise to many as most of hints released by YU all through the day had indicated Yuknight to win the battle of the names.]
Original story:
On 31 March, Micromax YU began the #YUNameIt contest, a promotional campaign to give their esteemed fans an opportunity to name the upcoming smartphone aka Project Caesar. Now the wait is almost over as the company is ready to reveal the device's name soon.
[Read more: Micromax #YUNameIt Contest Enters Final Phase, Online Voting for Project Caesar Goes Live]
Early this week, YU picked the top five names -- Yuknight, Yunicorn, Yuphoria, Yunity and Youth among the 1 lakh entries. And after three days of online voting, the company is ready with the winning name.
Today (8 April), YU (via Twitter) began dropping a series of cryptic hints:
Hint 1: Two dots make me, I'm a (.- ) code. Who am i?
Hint 2: It's an honorary vowel. What is it?
Hint 3: The point where one road ends and two begin. Tell us what is it?
Hint 4: A silent me in night, is an old warrior of might. Who am I?
Hint 5: You may confuse me with a numeral. Who am I?
Hint 6: I am the opposite of me! What do you think i am?
Hint 7: Sometimes I may sound like an S, sometimes I may sound like a K. What am I?
Popular replies from fans indicate that YU may name the new phone aka Project Caesar as – "Yuknight".
If we analyze the hint-3 – "The point where one road ends and two begin" - little deeper, it does point to two popular names Yunity and Yuknight (it does sound like unite).
Furthermore, the company's hint-4 – "A silent me in night, is an old warrior of might. Who am i I?"- almost gives away the name away -- Yuknight.
Micromax YU is playing tricks on fans and going by the response on Twitter, they seem to be enjoying every bit of the attention.
As of now, the company is yet to officially announce the final name for Project Caesar smartphone. We will bring you more details as it develops.
Expected Features of Micromax YU new smartphone (Project Caesar):
As per our previous reports, Project Caesar is expected to be priced under ₹7,000 and is poised to take on the Chinese rival Xiaomi Redmi 2.
[Read more: Project Caesar to Boast 64-Bit Class CPU, 2GB RAM, Hints New Micromax YU Teaser]
YU's next smartphone Project Caesar is said to ship with 2GB RAM, 64-bit class SoC (System on Chip), Cyanogen 12 (Android 5.0 Lollipop) OS and 16GB inbuilt memory. Other features like camera and battery capacity are yet to be ascertained. We will keep you updated on YU's new phone as soon as we get the details.