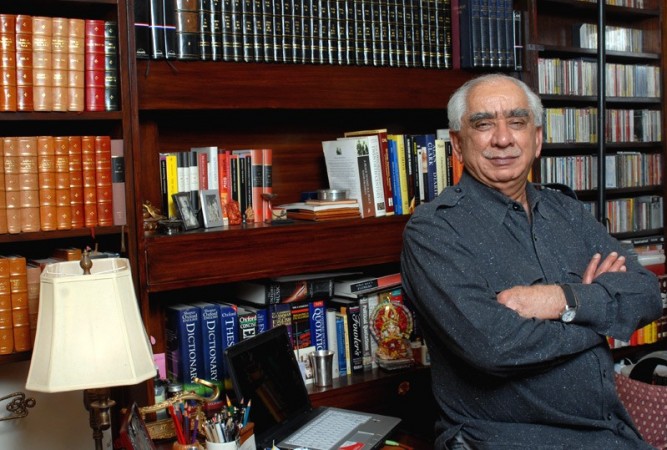 Rumours are once again rife on the possible return of expelled Bharatiya Janata Party (BJP) leader Jaswant Singh, after he met LK Advani at his residence. Now the question is will Narendra Modi consider bringing back Singh, especially since he needs a few experienced leaders in his ministry?
The 76-year-old, who has been expelled from BJP for years, lost in this Lok Sabha election from Barmer in Rajasthan, where he contested as an independent. Singh had rebelled against the party after BJP refused to field him in Barmer and chose Sonaram Chowdhury instead.
Singh was dropped from the party in 2009, following a controversy over his book "Jinnah: India-Partition-Independence", in which he praised Mohammad Ali Jinnah and claimed that Jawaharlal Nehru was responsible for the partition.
Both Singh and LK Advani share a deep relation. Following his expulsion in 2009, it was Advani who had interceded on his behalf and got Singh back into the fold. Fast forward to 2014, and even as Singh may have caused some heartburn to the party, there still might be some scope of him being brought back, if Modi decides so.
Modi might consider getting Singh back, especially given the fact that latter is a veteran leader and has served in various capabilities in the previous BJP governments. Singh has held a wide range of positions in the central government cabinet, including finance, defence and external affairs during the NDA regime, starting from 1998 to 2004.
Known for his rigid political stance, Singh has also served as the Leader of Opposition in Rajya Sabha from 2004 to 2009, and as the Deputy Chairman of the Planning Commission of India from 1998 to 1999.
Besides being close to Advani, Singh was mentored by none other than BJP stalwart Bhairon Singh Shekhawat. Both leaders are much respected by Modi. During his period as finance minister, Singh was instrumental in defining and pushing through market-friendly reforms.
He was also the candidate for the post of the Vice President for the NDA in 2012 but lost out to Hamid Ansari, the ruling government's candidate.
Modi is considering forming a strong government, and needs an experienced cabinet, and Singh might fill the requirements. So now it rests on Modi and the interceding of Advani, to make the return of the prodigal leader acceptable.