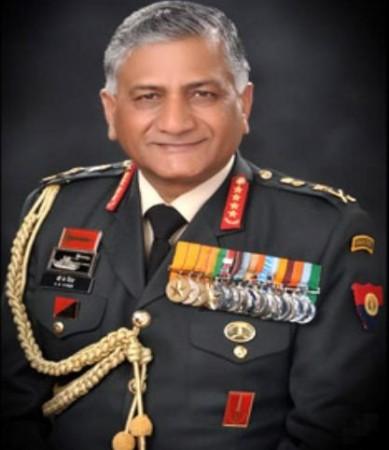 After writing a letter to the Prime Minister Manmohan Singh alleging that he was offered bribe to clear the purchase of sub-standard trucks, Indian Army Chief General VK Singh has exposed yet another letter written by Trinamool Congress MP Ambika Banerjee alleging 'procurement scams'.
'The Indian Express' has reported that VK Singh has sent a letter written by Ambika Banerjee to the Central Bureau of Investigation (CBI) alleging procurement scams in the Special Frontier Force (SFF). In the letter written in May 2011, the MP called for a probe against Lt General Dalbir Singh Suhag alleging procurement scams when he was SFF Inspector General. He claimed in his letter that there was pay-offs for the purchase of night-vision devices, communication systems, weapons and parachutes. The CBI has confirmed that it has received Ambika Banerjee's letter.
Interestingly, Lt General Dalbir Singh, who is currently commanding the Dimapur-based 3 Corps, is third in line to be Army Chief.
The Army Chief exposed the MP's letter amidst his bribery allegation and leakage of his letter to the PM. He had claimed earlier that he was offered Rs 14 crore bribe to clear the purchase of 600 sub-standard trucks by an equipment lobbyist. He also revealed a letter to the PM stating that the country's armed forces do not have ammunitions to defeat the enemy.