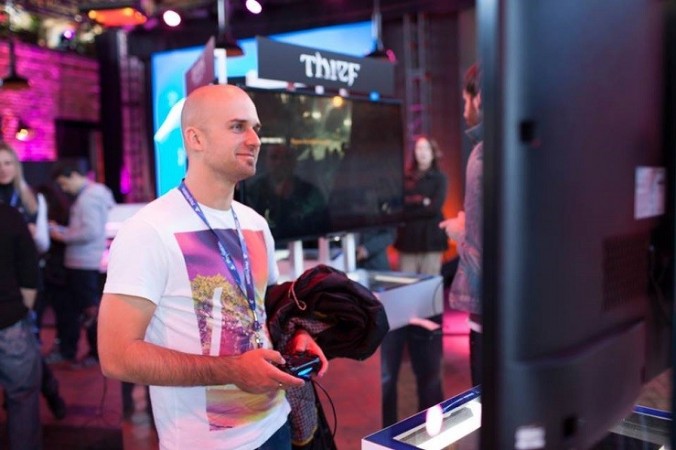 Sony's newest video gaming console, PlayStation 4 was a hit with fans and users after its launch on 15 November. However, the share button in PlayStation 4 has been problematic for the users.
The share button allows users to share screenshots and videos on Facebook, Twitter, Twitch and Ustream. Sony shared on Twitter that there have been more than 6.5 million shares captured from the PlayStation 4 on 13 December.
However, Reddit users have been complaining about the problem with the DualShock 4's Share Button after its launch. The button reportedly showed no problems in the beggining but they are cropping up now.
"Now it's not even capturing what I wanted. Its like it captures a couple minutes before what I wanted. I won't ever be able to see my first heli pilot kill again Thanks, Sony," said one Reddit user.
Another said, "There's a bit in Killzone where if you melee a guard he falls onto a ramp to an elevator. When you start the elevator the ramp flips up and so does the guard. Silly really, but it was a moment I wanted to share, yet the system had only stored the very end of the last chapter. Disappointing."
There are many such users who have all faced the problem and are unable to share or capture the moment. The sharing system that is existent now has been criticized by some of the users.
The problem with the sharing on Facebook is only people who are friends will be able to see it, friends on the PlayStation Network will not be able to see the share unless they are friends in Facebook too.
"This is a cumbersome system. I know a majority of my Facebook friends don't care about what I share on PS4. Facebook is the last place I'd want to share my clips. I rather have YouTube, or someway to share only to my PSN friends. Or even better yet, allow us to download the raw file of footage. I know Sony intends to do these things. I just hope it comes sooner than later," complained a Reddit user, GamingBolt reported.
Since its launch PlayStation 4 has sold more than 1 million consoles in US alone. And since its launch it has sold 2.1 million consoles worldwide, according to Sony.