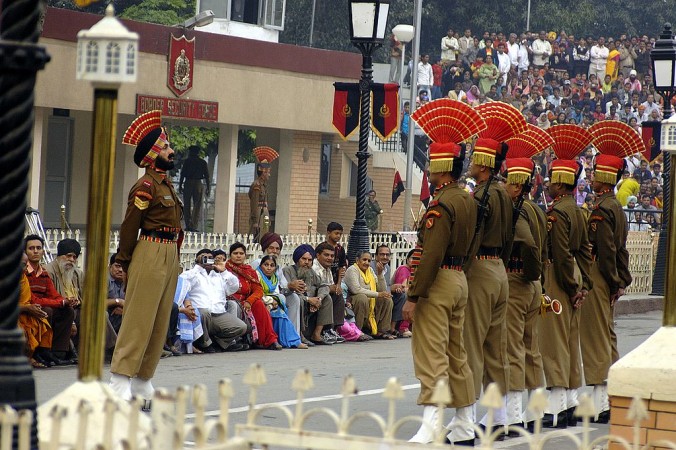 In a shocking incident, an officer played a porn clip during BSF 's 'darbar' at the headquarters of the 77th battalion at Ferozepur on Sunday morning.
The 'darbar' was held to address the grievances of BSF personnel. An officer ended up clicking on a porn clip-- which played for a solid ninety seconds-- when he gave a presentation from his official laptop. About a dozen women BSF personnel were also present at the 'darbar', reports said.
BSF inspector general of Punjab Frontier, Mukul Goyal, confirmed the incident and said an inquiry has been ordered. The porn clip was played for two to five seconds and there were about 8 women at that time in the room, he said.
Some media reports suggested attempts may be made to shield the officer.
The IG said the office,r whose laptop was used during the 'darbar', has been identified. "Such material should not have been on the official laptop of an officer. We are taking the matter seriously. That's why we have ordered an inquiry," Goyal said.
This is the second major case of embarrassment after BSF jawan Tej Bahadur Yadav exposed the "poor quality of food" served. Bahadur was later dismissed from the force.