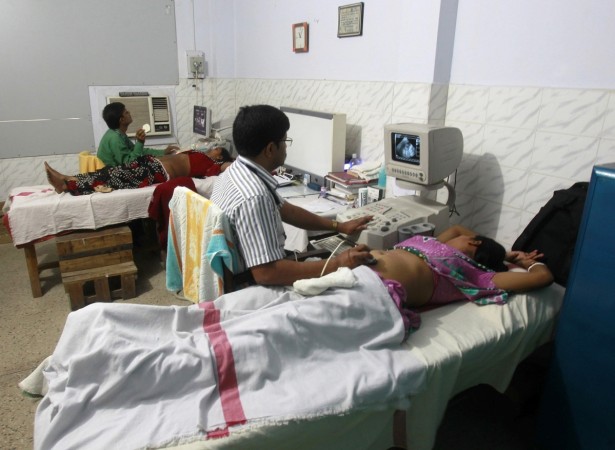 The Union Budget 2018 presented by Finance Minister Arun Jaitley on Thursday largely focused on sectors like health, education and social welfare. The latest budget provisions are a bold statement of the government's aspiration to take healthcare in India to an advanced and affordable level.
Chief among the budget provisions is a plan to launch the world's largest health scheme known as the Flagship Health Protection Scheme that will cover more than 10 crore poor families and give up to Rs 500,000 ($7,860) in medical coverage for each family each year.
"This will be the world's largest health protection scheme," Jaitley said. The announcement spurred a rally in shares of the healthcare stocks like Apollo Hospitals and Thyrocare Technologies on Thursday.
India is steadily progressing towards universal health coverage. Under the scheme, the government said it will set up 24 new government medical colleges and hospitals by upgrading existing district hospitals.
"Overall, this has been a pro-people and a pro-poor budget. For the first time, Universal Health Care has got the impetus it needs. I am quite happy with the government's plan to introduce 24 new medical colleges," Ameera Shah, Promoter and Managing Director, Metropolis Healthcare Ltd, told IBTimes India.
Jaitley also said that Rs 1,200 crore will be allocated for setting up about 1.5 lakh health and wellness centres which will provide comprehensive healthcare, maternal and child care and provide free drugs and diagnostics to the poor. The government has also asked the private sector to contribute for the same.
In addition to that, the centre will also allocate Rs 600 crore to give nutritional support to all the patients suffering from tuberculosis (TB). The centre also unveiled a health insurance programme for about 50 crore poor people.
"We were pleased to hear in the Budget that the government has allowed senior citizens to claim the benefit of Rs 50,000 as part of medical insurance - earlier this was Rs 30, 000," Mustafa Daginawalla, Chief Financial Officer of Saifee Hospital, told IBTimes.
''The launch of National Health Protection Scheme with an enhanced Rs 5 lakh medical insurance and over 10 crore families is going to be a game changer in the healthcare industry," V Thiyagarajan, MD, India Home Health Care told IBT India. " We feel that the budget is going to enhance productivity, better access to healthcare facilities for rural and urban population and generate more jobs in the sector, especially for women. We also feel that the budget should have covered the areas of palliative care, chronic and critical illnesses."
The Budget 2018 has taken a big step in making healthcare more affordable and accessible to the common people with the introduction of the largest healthcare scheme. This year the government's overall budget for health, education and social security increased to Rs 1.38 lakh crore for 2018-19 from Rs1.22 lakh crore in the current fiscal.
"It is indeed heartening that 40 percent of India's population will be covered under insurance scheme," Suneeta Reddy, Managing Director of Apollo Hospitals, said.