An otherwise peaceful atmosphere at the Golden Temple was marred by violence during the ceremony to mark the 34th anniversary of Operation Blue Star. A clash broke out between radical Sikh elements and the Shiromani Gurdwara Parbandhak Committee (SGPC).
The clash occurred just about 100 feet from the sanctum sanctorum 'Harmandir Sahib', the holiest of Sikh shrines located inside the Golden Temple complex.
According to eyewitnesses, at least one person was injured as the SGPC task force members tried to prevent the radical elements from disturbing the ceremony. Policemen in plainclothes who were inside the complex attempted to control the situation.
The radicals raised anti-India slogans demanding a separate country for the Sikhs, called Khalistan.
In response, the Punjab government deployed five Rapid Action Force companies and personnel of paramilitary forces to control the situation. Meanwhile, the radical outfit named Dal Khalsa on Tuesday staged 'genocide remembrance parade' in Amritsar to pay homage to the people killed in the attack.
Earlier in the morning, members of the All India Sikh Students Federation (AISSF) raised pro-Khalistan slogans inside the temple premises. Video footage of the incident showed task force members attacking the radicals who were raising secessionist slogans.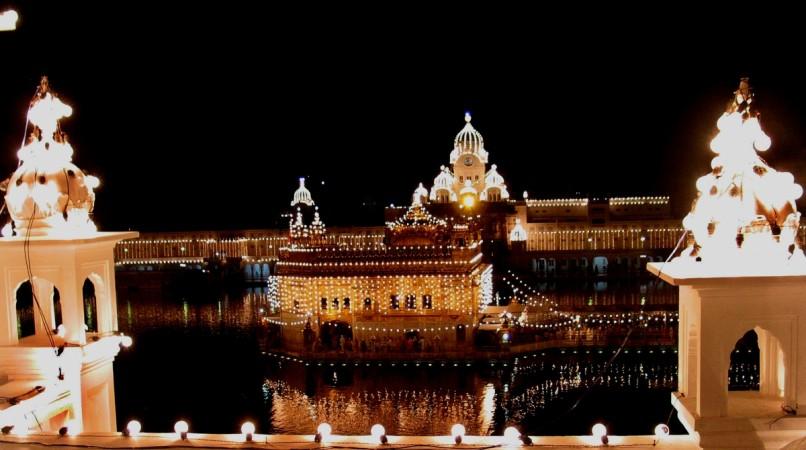 Akal Takht Jathedar (chief) Gurbachan Singh said the ceremony was held "peacefully" as a remembrance of the sacrifice of hundreds of people who were killed during the operation.
This is not the first time such clashes have broken out, as violent clashes have been common at the Temple on the anniversary of Operation Blue Star.
Operation Blue Star occurred between June 1-10 in 1984 to flush out terrorists hidden in the golden temple. It resulted in the death of worshippers as well as the terrorists.
[Source: IANS]