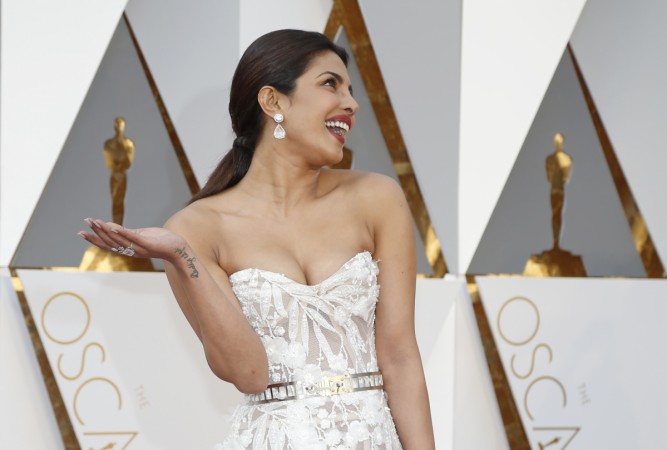 Priyanka Chopra has apparently applied for a Reliance Jio sim card and a photo of the application form to avail the service has gone viral on Whatsapp and social media.
Reliance Jio has taken the telecom industry by storm with lucrative offers and looks like Priyanka too has joined the Jio club. Although subscription forms of any sim card are supposed to be confidential, picture of the actress' form has apparently been leaked on Whatsapp and has gone viral online.
PeeCee fans have been sharing the photo of the Jio 4G form on Twitter and that certainly will make the service even more popular as Priyanka has a huge fan following. Recently, the "Quantico" actress had also congratulated Mukesh Ambani and the Reliance team for introducing the service.
"Congratulations Nita, Mukesh & the entire team on the launch of #JioDigitalLife. Your vision will be truly transformational for the country [sic]," she had tweeted. Fans of the actress have also been talking about Priyanka's passport sized photo on the application form as she looks gorgeous therein as well.
Reliance Jio has been a much talked about affair ever since Mukesh Ambani announced the offers that the company would deliver to its customers through this new service. Apart from Priyanka, some other Bollywood stars like Amitabh Bachchan and Shah Rukh Khan welcomed Reliance Jio by sharing words on Twitter.
Meanwhile, Priyanka shared a sneak peek of "Quantico" season 2. After the successful first season, the actress will soon appear in a brand new season of the popular TV show. Check the sneak peek here: