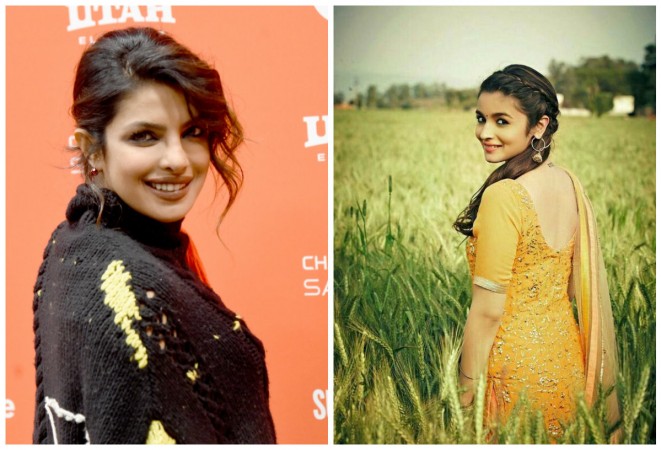 Although it has been a long time since Priyanka Chopra appeared in any Hindi movie, the actress was apparently willing to make a couple of them under her production, but could not get any A-list actor on board. However, Alia Bhatt has said she is open to working with PeeCee's production house if she is offered a good script.
Priyanka said the movie she wanted to make was supposed to feature a popular actress having an extended cameo kind of a role. But Priyanka had to shelve the project after she felt any big actress from Bollywood would charge huge money.
"In Hollywood, you have films where you have incredible actors who come together just to do four or six scenes. That's the thing I miss in India. I was casting for this kid's film and I wanted a big-time female actor to come and do six scenes. It's a small issue-based film about kids and stray dogs. My mother shot me down saying the actor's entourage will cost more than the film. So, I will probably end up doing it myself someday." DNA quoted the Bajirao Mastani actress as saying.
The report also stated that Priyanka had another film idea, for which she needed two male actors, but her team could not convince any actor for the project.
When the publication asked Alia if she was approached by Priyanka for any of her films, she replied in the negative but added that she would love to work in Priyanka's film.
"I've not been offered the film. But if PC did come to me and I find it interesting, I'd love to be a part of that film. It totally depends on the right time and the right subject. I'd happily do it if everything falls into place," Alia told the publication.
"I have never been someone who has seen films in that way. It doesn't matter what screen time I have. I don't look at it as a parameter or the only diktat to do films," she added. Well, a collaboration between Alia and Priyanka certainly sounds interesting.