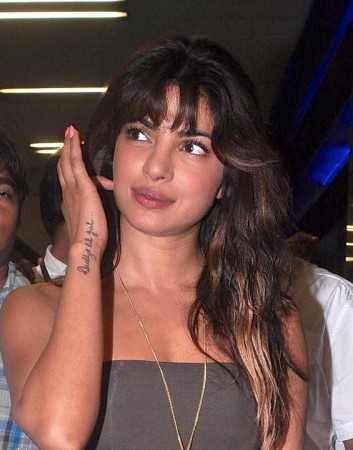 The body of actor Priyanka Chopra's assistant, who died of a suspected heart attack in Los Angeles a week ago, is still kept in the mortuary as there are no funds to send it back to India.
Jiban Patra, 41, was one of the assistants who accompanied the actor to Los Angeles. Priyanka and her team left for Vancouver from there to attend the TOIFA awards event, but Patra could not accompany her as he did not get a Canadian visa. He stayed in a hotel room in Beverly Hills, where he was found dead on 7 April.
Patra reportedly died of a heart attack and the LA police department has registered a case of unnatural death. The police has given clearance to bring the body back to India, but no one willing to transport the body as the charges come to $15,000.
Patra is the only earning member of his family - a wife and two kids who live in Orissa. The family has been in touch with Priyanka Chopra's office to arrange for Patra's body to be sent back to India. Priyanka has so far not commented on the matter, but sources say that her manager is in touch with the Indian embassy to find a solution, reported The Times of India.
Meanwhile, the Oriya community in the US has been in touch with the embassy and has established a fund to help in transporting the body. They have also put an appeal on the website of the Orissa Society of the Americans.
"It may cost around $15K just to send the body to India plus we want to provide some amount of money to his family, if we could. We are requesting Priyanka Chopra's team to take the responsibility to send the body to Orissa," the society members posted a message on their website.
"The family at India was helpless and no one speaks English/Hindi. We are in contact with PC's team and also the LA-Coroner police department and updating the family, they said.