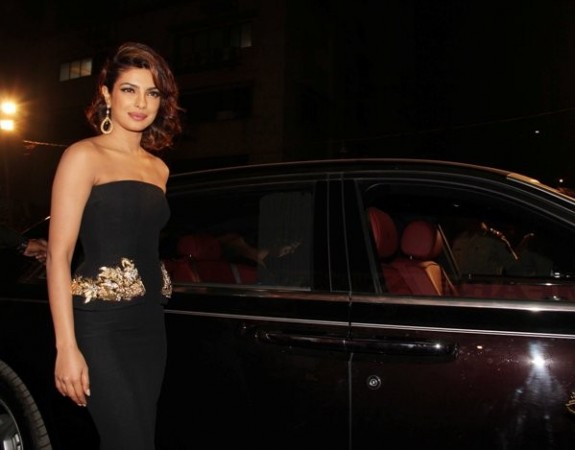 Priyanka Chopra is likely to feature in a significant role in Sanjay Leela Bhansali's magnum opus "Bajirao Mastani".
There were reports that Deepika Padukone signed up for the film's female lead Mastani, following which Ranveer Singh's spokesperson confirmed the actor is in advanced talks for the playing the role of Maratha general Baji Rao.
And now Chopra is understood to be considered for the third most important role in the film - Kashibai.
While "Bajirao Mastani" is essentially a love story of two titular characters, the role of the distraught first wife Kashibai would be an essential part in the film.
And going by Chopra's appetite for meatier roles, it appears the actress should be comfortable with the part since it will be a performance-driven role.
Though the "Gunday" actress has not confirmed her association with the project yet, we believe the 2000 Miss World, who is currently working on the Bhansali-produced Mary Kom biopic, could give nod to the director's dream project.
Meanwhile, a report by The Times of India stated that Kareena Kapoor had requested the director for Mastani's role recently. But since Padukone has already been zeroed in for the role, he offered Kapoor the supporting role of Kashibai which the actress clearly refused, thus making way for Chopra.
It should be noted that the "Ram-leela" director had considered Kapoor for Mastani's part years ago opposite Salman Khan, though the film did not materialise. And now, it remains to be seen whether Chopra gives her consent to the lavish project, which is expected to start rolling early next year.