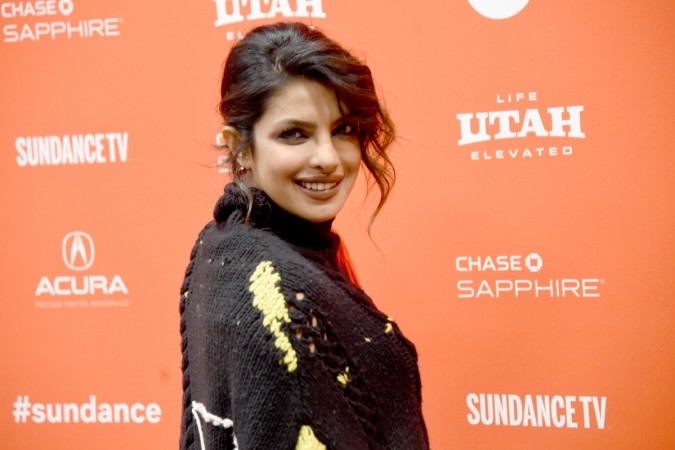 Bollywood actress/singer Priyanka Chopra was spotted with international artist Jay Sean leading to speculations that the duo might be working together.
Priyanka Chopra, who has successfully made an impact on her fans with her two international singles "In My City" and "Exotic" is gearing up for her third single.
On Wednesday, the former Miss World was spotted with "Ride it' singer, sparking these speculations. The actress looked very chic yet casual, dressed in a denim jumpsuit, paired with white pumps. She completed the look with a casual top bun. Sean too dressed down for the meeting and seemed over enthused with the paparazzi. The duo was accompanied by "Kai po Che" director Abhishek Kapoor.
Priyanka in previous reports had stated that her third single will be out in December and it was still under consideration whether she would pair up with other artistes or take it on her own.
For 'In My City' she collaborated with US singer Wil.i.am while for 'Exotic' she paired up with Pitbull to create magic. And with the duo being spotted together, it only seems plausible that Priyanka has found her perfect collaborator in Jay Sean.
Strangely, the actress who is super active in her social networking account didn't give away any details of the meeting with Sean. Similarly, Sean too posted only a selfie on Instagram, without any mention of his meeting with the diva. In all possibility, Priyanka and Sean are trying to keep the collaboration a hush-hush matter before everything is finalised.
Recently, the British singer had revealed to Gulf News on his equation with Priyanka. "We're just friends... I wrote some songs for her album so hopefully she'll take them," he said.