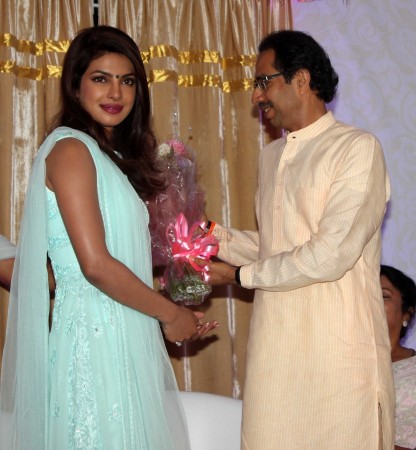 A street off Yari Road, Mumbai has been named after bollywood actor Priyanka Chopra's late father Dr. Ashok Chopra.
The street named Lt Col Ashok Chopra Marg was inaugurated on the eve of the first death anniversary of Priyanka's father. Shiv Sena chief Uddhav Thackeray was present for the occasion, which also witnessed the presence of Priyanka's family members including her mother Madhu Chopra, brother Siddharth Chopra and cousin Parineeti Chopra.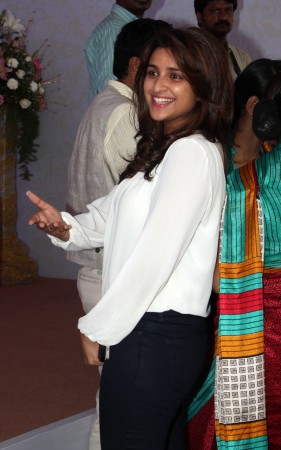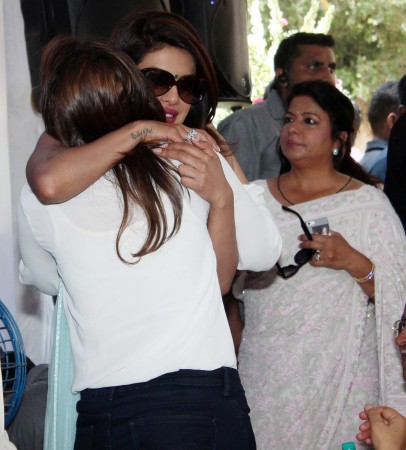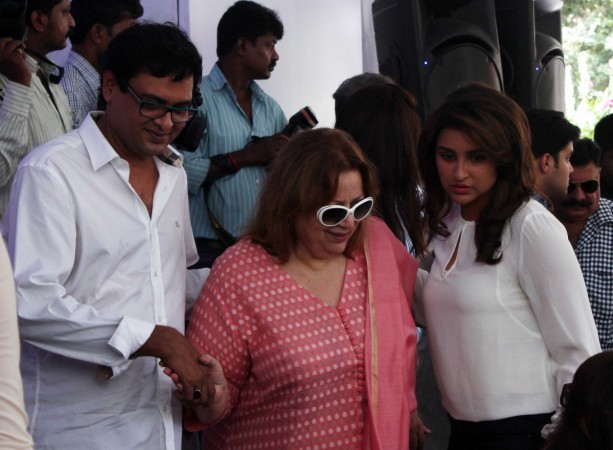 Priyanka, who came to India from a shoot abroad, expressed that it was a proud moment for her.
"I got to know about this a month back when I was shooting for Dil Dhadakne Do. So my mom called up and told me that a road is being named after your father. Papa's community, Lions Club, the hospitals he worked with, everybody got together and asked for this. But I got to know just a month back and I felt really proud of my dad, that he had so many achievements that a name has been named after him," Priyanka told ANI.
Her father Ashok was an army doctor and died of cancer last year at the age of 64. There were some criticisms that the road is being named after Priyanka's father because of her star status. However, Priyanka refuted those claims and said that her father had done a lot of work with many communities. "Many people ask is this road being named after Dr Ashok Chopra because he is Priyanka Chopra's father. No. I am here because I am Dr Ashok Chopra's daughter," the actor was quoted saying by NDTV.
"When I first got the invite I thought you are inviting me just because he is Priyanka Chopra's father. But then I was surprised when I came to know the amount of work he has done," Thackery told the TV channel.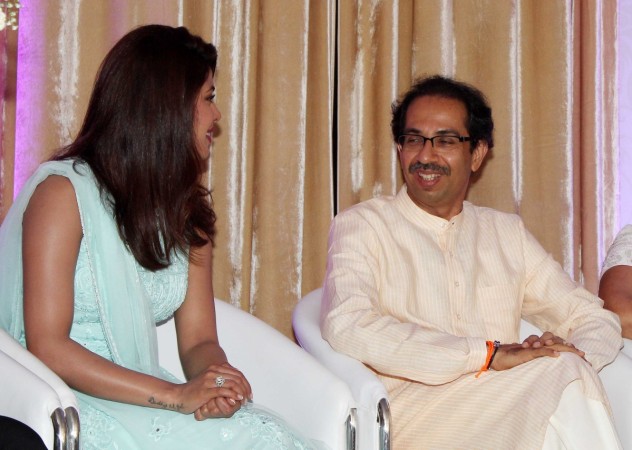 Meanwhile, a report in Mid-Day has stated that the naming ceremony apparently caused inconvenience to the residents in the area. According to the report, the road was revamped and a pandal was erected after the deadline of 10 pm, creating some problems for the residents. Some of them reportedly complained about their cars getting towed and roads being shut during the naming ceremony.