Priyanka Chopra has finally made her engagement official with her beau Nick Jonas. The traditional roka ceremony took place at her residence in Mumbai on August 18 in the presence of their family members and close friends. Nick Jonas' family arrived in Mumbai on Thursday, Aug 16 night and the lovebirds were spotted on a pre-engagement dinner date in the city of gold.
As Priyanka Chopra has now officially been taken with all her heart and soul, we take a look at the complete timeline of the Quantico actress and the American pop singer's east meets west romance.
- Priyanka Chopra, 36, and Nick Jonas, 25, first met during the 2017 MET Gala event in May. The two walked the red carpet together posing side by side for photographs. This was the first time they sparked rumours of them dating. The two were also photographed when they attended Rihanna's after party at 1 Oak later in the evening.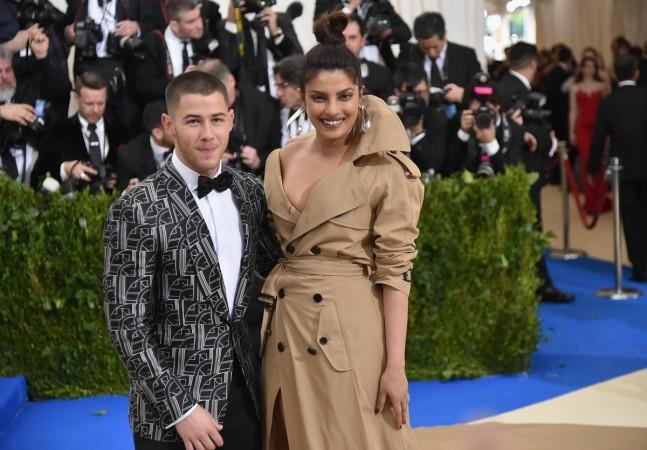 - The Quantico actress, however, rubbished the relationship rumours when Jimmy Kimmel took a dig at their age difference on his show Jimmy Kimmel Live! It was the same week of the gala event.
"Are you dating Nick Jonas? Isn't he like, 11 years old?" Jimmy asked Priyanka. To which she laughed, "We were both wearing Ralph Lauren and we decided to go together. It was fun. I didn't ask his age. Eleven?" We were on the same table and we already know each other. So he was like 'Hey, you wanna go together?' And I was like 'Yeah, okay, let's go together.' It ended up working out."
- In October 2017, Priyanka once again got the tongues wagging when she congratulated Sophie Turner on her engagement with Joe Jonas, elder brother of Nick Jonas, on Instagram. "Yaaaaaaaaaaay!" she had commented.
- While Priyanka was quick to dismiss that there was nothing cooking between them, Nick Jonas in an interview revealed that they were introduced to each other by their mutual friend and Quantico star Graham Rogers.
"[Chopra and I] met through a mutual friend, who she did Quantico with — this guy Graham — and we met up like, in New York the first time, and the same day I think we found out that we were both going to the Met Gala with Ralph Lauren. And as strange as it sounds but we couldn't have planned it. We just had a great time. She's a lovely person and I'm dying now to go to India," Nick said in a statement in December 2017.
- The link-up rumours once again started fired up when they spent the Memorial Day weekend together in May 2018. This was exactly one year after their MET Gala debut.
- Later, the two attended the Beauty and the Beast Live concert at the Hollywood Bowl and here too the couple refrained themselves from obvious PDA but not for so long. According to an eyewitness, Priyanka and Nick snuck out right as the show was ending.
- A couple of days later, the two were once again spotted together at Los Angeles Dodgers game. A video of the lovebirds strolling down the stadium had went viral which hinted about their brewing romance.
- Soon after their viral video, pictures of Priyanka and Nick cuddling with each other as they slipped under the same blanket on a yacht ride with their friends had started doing the rounds of the internet.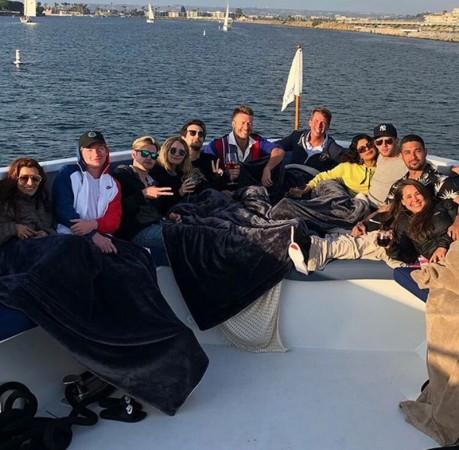 - Days after the rumours of Quantico actress Priyanka Chopra dating singer Nick Jonas starting making rounds, the couple was spotted at West Hollywood hotspot Toca Madera. This time the couple was packed on the PDA during the dinner date. An insider said that the duo was "cozied up at a table in the garden patio" adding that "They were cuddling at the table. At one point Priyanka ran her hands through his hair. They were very affectionate with one another."
- In June 2018, Nick Jonas, who was completely bowled over by Priyanka Chopra's charm, publicly left a comment praising her smile which was followed by a heart emoji. His comment sent the Desi Girl's fans into a frenzy by giving away a subtle hint about their rumoured relationship.
- A few days later, the lovebirds made a joint appearance at the John F. Kennedy International Airport in New York, sending the paparazzi into a frenzy. The duo had then went for a romantic vacation.
- It looked like Priyanka Chopra and Nick Jonas were finally going to make their relationship official after the Quantico actress was spotted attending Nick's cousin wedding. The wedding was held in Atlantic City, New Jersey, on June 9, 2018.
- After Nick introduced Priyanka to his family, it was then the latter's turn to introduce her boyfriend to her mother. She invited Nick to a housewarming party of her new bungalow where she introduced him to her friends. The lovebirds landed in Mumbai on June 21 but were seen hiding their faces from the paparazzi and later went on a dinner date. Her mother Madhu was also spotted accompanying them which further intensified the entire scenario of what will happen next.
- After Nick Jonas shared an intimate video of Priyanka Chopra with the caption "Her [heart-eyed emoji]" on his Instagram, PeeCee shared a photo featuring her brother and Nick Jonas facing away from the camera in the shot. The actress captioned the picture: "My Favourite Men." The picture came amid rumours that the actress could get engaged by the end of July or early August.
- They also attended Akash Ambani and Shloka Mehta's pre-engagement party in Mumbai on June 28. The trip gave Nick a taste of what a big fat Indian wedding looks like.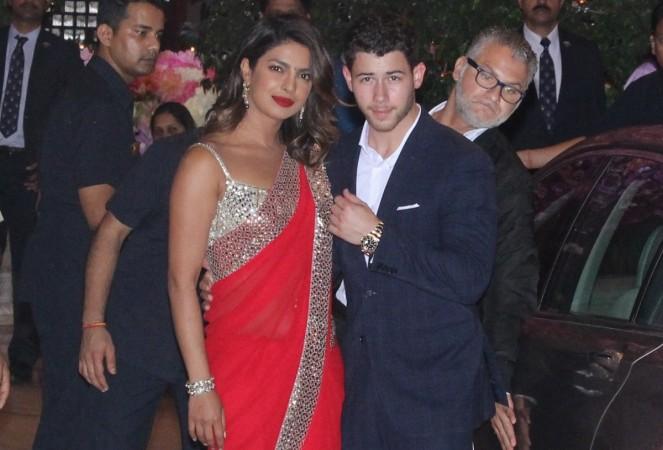 - Later, the two also sported wearing matching gold rings, adding fuel to the engagement rumours. Priyanka had spent Fourth of July in New York City with Jonas and his brothers. The gang was also joined by Joe Jonas' fiancée and 'Game of Thrones' star Sophie Turner.
- By this time, Priyanka's Baywatch co-star Dwayne Johnson and Neha Dhupia too had teased about their rumuored romance.
- In July, Priyanka finally broke her silence over her rumoured relationship with Nick Jonas. She also talked about her week-long trip to India with Nick. "We're getting to know each other and I think it was a great experience for him," she told People on the sidelines of a recent Vogue event in the Hamptons. "That's what he said. I think he really enjoyed it," she added.
- Towards the end of July, Hollywood insiders revealed that Priyanka Chopra and Nick Jonas are getting married. The Quantico actress and the Jealous singer got engaged a week ago when the two stars were in London celebrating Priyanka's 36th birthday on July 18. The 25-year-old popped the question and Priyanka has said yes. Speaking of the ring, the insider shared that the Jonas brother closed down a Tiffany store in New York City to buy the engagement ring.
Filmmaker Ali Abbas Zafar too confirmed the news and hinted at Priyanka's wedding with Nick in his cryptic tweet while announcing her sudden exit from his upcoming film Bharat starring Salman Khan.
- The couple had reportedly visited the Duke and Duchess of Sussex at their residence in London the following week where the actress introduced her boyfriend to her friend Meghan Markle and Prince Harry. The lovebirds enjoyed some time at the royal couple's house around the same week that Nick reportedly proposed to Priyanka.
- Priyanka had earlier sent out messages to close friends and family members to set aside time on August 18 for a pre-engagement party. A couple of days ahead of the bash, she flaunted her ring in a selfie taken with Raveena Tandon at Manish Malhotra's bash on August 14.