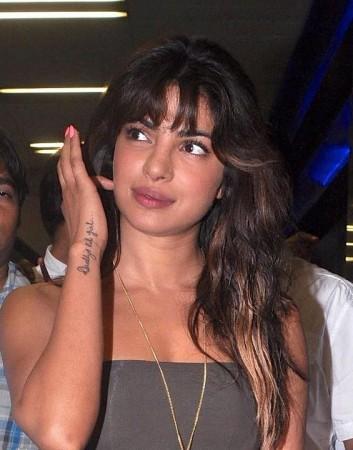 Actress and singer Priyanka Chopra is all set to lend her voice to an upcoming Disney animation film "Planes."
The "Barfi" actress will do the voiceover for the character "Ishani," an airplane.
Priyanka will partner with comedian Dane Cook who is the voice of "Dusty Crophopper".
The Disney film is an action-packed comedy with Dusty's dream of winning an aerial race, but the only problem is his fear of heights.
"Planes" is directed by Klay Hall of "The Simpsons" fame.
PeeCee is expected to record in English for the film but there have been no plans of a Hindi dubbing yet.
It was reported that makers of the animation film got in touch with UTV's Siddharth Kapoor, who recommended Priyanka for the role.
The 3D animation film is slated to release on 26 July in India and 9 August in the US.
This will be the former Miss World's second consecutive global presence after the release of her International single "In My City."
Here's the official trailer of Disney's "Planes":