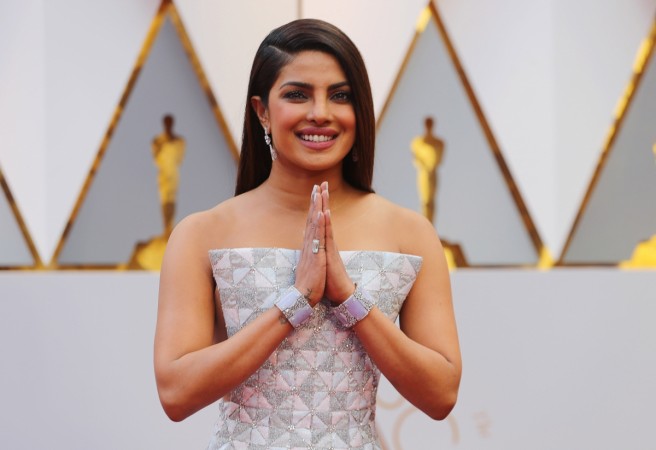 Actress Priyanka Chopra has been vehemently trolled on Twitter for "lack of knowledge" after saying that Sikkim is an insurgency-hit state.
PeeCee had produced Sikkim-based movie Pahuna when it was screened at Toronto International Film Festival (TIFF). During an interview there, Priyanka made two statements about Sikkim that irked people of social media.
First, Priyanka said that Sikkim is an insurgency-hit state, whereas, it is one of the most peaceful states in India. Secondly, she said that Pahuna is the first movie from the state, which is also a wrong statement.
"Sikkim is a small state in the north-east of India which never had a film industry or anyone who made films from that region. This is the first film ever that's come out of that region because it's very troubled with insurgency and troubling situations," Priyanka said during the interview with international media.
The actress received severe backlash for this statement. While some called Priyanka highly ill-informed, others slammed her for making such an "irresponsible" comment. People have been saying that as Sikkim is a tourism-based state, this comment from such a renowned actress can affect its tourism business. Even Sikkim Tourism Minister Ugen Gyatso has slammed Priyanka's remark.
Realising her blunder, Priyanka has reportedly apologised for the mistake to the Tourism Minister, according to India Today. Meanwhile, Pahuna has received immense appreciation at TIFF. Directed by Paakhi A Tyrewala, Pahuna revolves around two kids. Check some of the reactions that came after Priyanka's statement:
Dear Priyanka Chopra, Sikkim is a peaceful place and #Pahuna is not the first film from the region. Plz get the facts right about NorthEast.

— Biswatosh Sinha (@biswatosh) September 14, 2017
Sikkim is one of the most beautiful and stable states in India. Get ur facts right before u speak on global forums. Shame on @priyankachopra

— Ashutosh Singh (@ashutosh0903) September 14, 2017
Priyanka Chopra is the Ambassador of Assam and calls Sikkim a small state from 'north east', troubled by insurgency ! Seriously, dude?

— Anshu Chhibber (@AnshuChhibber) September 14, 2017
Sikkim is one of the most peaceful states, dear Priyanka. We don't have any insurgency here. Plz comment responsibly.@priyankachopra

— Santosh Subba (@sonupondhak) September 13, 2017
@priyankachopra it might be a honest mistake for you, but for a tourism dependant state like ours, a honest mistake can have a huge impact

— binita chamling (@BinitaChamling) September 13, 2017