Bollywood and Hollywood actress Priyanka Chopra's fame touched new heights with the Quantico series and Baywatch. Now, PeeCee has become world's most popular actor on social media.
According to the Press Trust of India, Priyanka is number one on the Top Actors chart-- a ranking of the most popular actors on Facebook, Instagram, Twitter, YouTube and Google Plus.
The international celebs Priyanka left behind include Dwayne The Rock (ranked second) and Kevin Hart (ranked third). The fourth and fifth position went to Wonder Woman Gal Gadot and Cara Delevingne respectively.
Vin Diesel, Jennifer Lopez, Ashley Benson, Zac Efron and Shay Mitchell completed the top 10 list.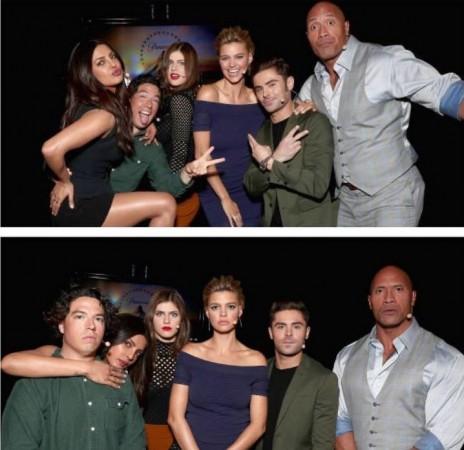 Social media analytics company, MVPindex, provided the global data based on the engagement of the celebs and follower base as of June 6.
Meanwhile, Priyanka is making us jealous with her Prague diaries. She has been uploading beautiful pictures of the place on Instagram.
A few days ago, she touched down in India and rumours were rife that the actress came to ink Bollywood deals. PeeCee will be reportedly seen in Sanjay Leela Bhansali's next. He last gig came in Hollywood flick Baywatch alongside Dwayne and Zac Efron.
Watch Priyanka Chopra's answers to 73 quick questions: