The El Clasico is one of the biggest fixtures in world football, and with mega stars in both teams, the competition is always given great importance. With Real Madrid set to take on Barcelona in the mammoth International Champions Clash (ICC) in Miami on Saturday, there is huge excitement among the fans.
Tickets are already said to have been sold out for the Real Madrid vs Barcleona encounter, and one can just imagine the atmosphere when the likes of Lionel Messi, Neymar, Gareth Bale walk into the pitch. However, football fans might be a tad disappointed with Real Madrid star Cristiano Ronaldo not having travelled with the team.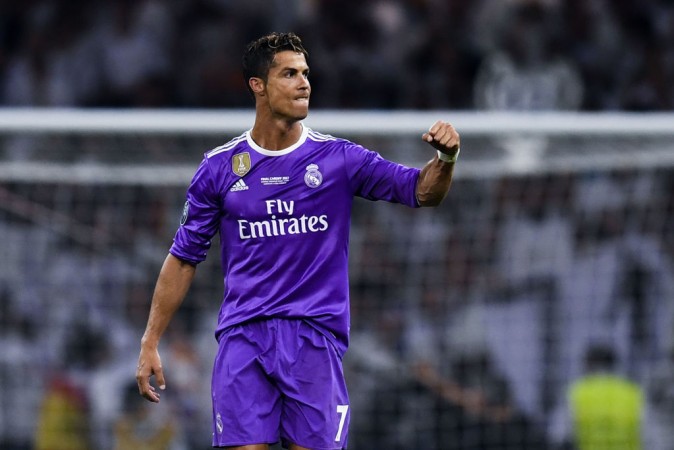 The Portugal captain has been given an extended break, and has been travelling to places like Singapore and China. Hence, his presence might be sorely missed by the fans, but International Champions Cup organisers are still looking at possible options to bring the player to Miami.
Stephen Ross, whose company Relevent Sports, ICC founder, has a private jet waiting if the football star finally decides to turn up for the game.
"We've reached out, we've done everything. That weekend, he has some complex issues as you all know, back in Spain. I've got a plane waiting. He hasn't said finally no. We'll probably know relatively soon," Miami Herald quoted Ross as saying.
This plane scenario seems to be a last-ditch effort of the orgainsers to bring Cristiano to Miami. If you look at his schedule, the Real Madrid star has a tight one and more importantly, he has to be present in Madrid for a tax evasion case.
Though football fans will always want to see two superstars of world football, Ronaldo and Messi go head-to-head in a football pitch, there are some wonderful players, who can bring a similar level of excitement among the fans.
With or without Cristiano, one hopes that all those fans, who have been eagerly waiting for this EL Clasico gets their money worth during the game.