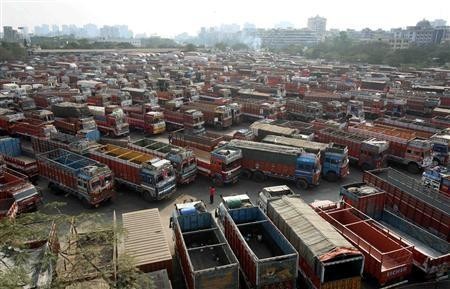 Private bus operators in West Bengal have begun a two-day strike in Kolkata and other parts of the state on Thursday, to protest against the government's refusal to hike transport fares.
According to NDTV, about 44,000 private buses will remain off the roads, affecting commuters across the state.
Bus operators demanded the fare hike in the wake of the ₹5 increase in diesel prices by the Central government on 12 September.
Diesel prices have been raised 12 times by the government since November 2012. The cost of one litre of diesel is currently ₹10 higher than what it was last year.
Ruling out any hike in bus fares, state transport minister Madan Mitra had warned of strong action against bus unions if there were any law and order problems caused by the strike.
"The striking bus operators are working in close coordination with the CPM (Communist Party of India Marxist). If they take law and order in their own hands, the government knows how to deal with such goons," Mitra said on Wednesday.
He said that the state government will not buckle under the pressure of bus operators to raise the fares.
Admitting to the hike in diesel prices, Mitra said that bus operators earned a lot through advertisements and are not obliged to pay any tax to the Kolkata Municipal Corporation.
"The operators also do not pay at all to the KMC against parking of their vehicles," Mitra said, adding that bus operators should be taxed if they strike.
The minister has assured that state buses will operate from all depots on Thursday and Friday. Despite the measure, lakhs of commuters will face difficulties as the state government runs only 3,000 buses across the state.
On Thursday, more than 50 lakh commuters faced lengthy queues, reported IANS.