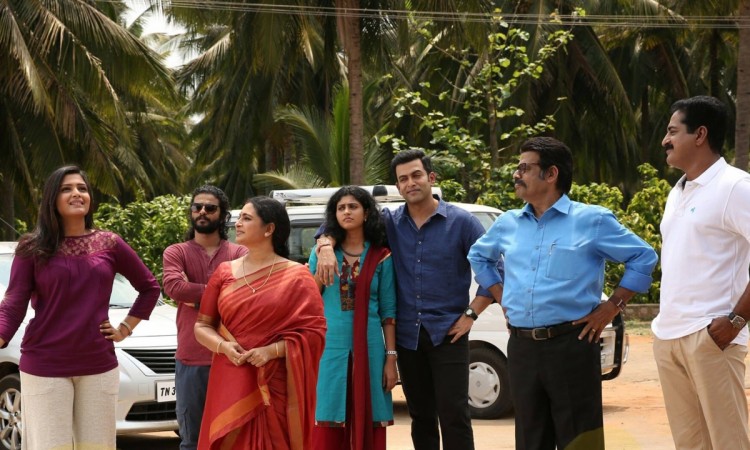 After garnering postive response from the audience across India, Prithviraj Sukumaran's movie is set to enthral the fans in the UAE and the Gulf Co-operation Council (GCC) countries. The Jeethu Joseph directorial will be released in the Middle East on September 22.
The movie narrates the story of three people, who decide to take revenge on a few others for killing the trio's loved ones. It stars Neeraj Madhav, Divya Pillai, Rasna Pavithran, Jayaprakash, Balachandra Menon, Seetha and Kishore Sathya in significant roles. Read Oozham review
The makers have revealed that Oozham has made a collection of Rs. 12.57 crore within 12 days of its release in Kerala. The movie earned approximately Rs. 72.49 lakhs in 13 days from the multiplexes in Kochi alone. The opening day collection of the Prithviraj movie is said to be Rs. 1.25 crore with a distributors' share of over Rs. 60 lakh in Kerala. 4 reasons to watch Oozham
Oozham was one of the most anticipated movies of the year as Jeethu has already impressed the audience with the blockbuster thriller, Drishyam. Also, Oozham marks the reunion of Prithviraj and Jeethu after three years. The duo had earlier together worked on the thriller, Memories, which garnered positive response from the audience. Therefore, expectations were sky high from the movie, which had locked horns with Mohanlal's crime thriller, Oppam, and Vikram's, science fiction movie, Iru Mugan upon its release in Kerala on September 8.
Check the theatre list of Oozham in the UAE and GCC here: