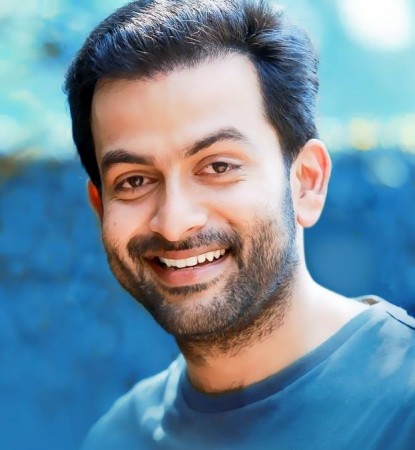 Little did the actor Prithviraj and his family know that the name of their new born girl child would be a topic of discussion in various media.
The controversy was spurred over the name of Prithviraj's daughter Alankrita Menon Prithviraj. A section of online users flooded comments on Prithviraj's facebook page for adding "Menon", which is usually a title for Menon sub-caste in Kerala.
Online users condemned Prithviraj for adding a caste title for his daughter's name and soon the actor came up with clarifications regarding this. The actor said that the title used in his daughter's name is just a name and has nothing to do with any caste system.
"To all those who have an opinion on my daughter's name....I have publicly spoken against caste system and a society that still holds undercurrents of discrimination by the same..and I feel as strongly about it today and will do so forever. My wife all through her professional career has been addressed as Ms Menon and even today is addressed so by many of her colleagues. Hence, the 'Menon' in Alankrita Menon Prithviraj is JUST a name and it so happens that a caste that once existed (according to me) was called the same. We did contemplate Alankrita Supriya Prithviraj but a sequence of three first names did not sound right," said Prithviraj on his Facebook page.
The actor also added that he wanted mother's name in the title before his name and this has nothing to do with any caste , religion or belief.
"To all my well wishers who suggested Alankrita Prithviraj, as chauvinistic as I am, I would like my child to have her mother's name..even before mine. So reiterating once again, Menon for me is JUST a name and has no significance whatsoever with respect to caste, religion or beliefs. I hope that puts to rest the debate on my perspective on the issue and I hope all of you will join us in our prayers and hope that this little girl will one day grow up to be an intelligent, responsible, socially aware young woman. Thank you for all the wishes," concluded the actor.
Prithviraj married Mumbai-based BBC journalist Supriya in a very private function on 25 April 2011 at a resort in Palakkad and the couple was blessed with a baby girl on 8 September at a private hospital in Ernankulam.