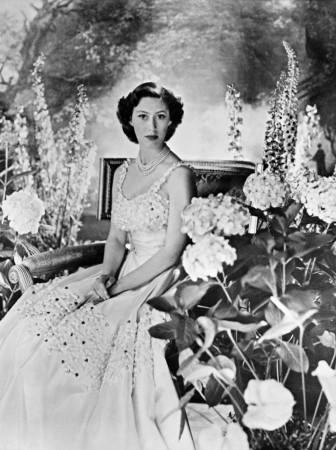 Princess Margaret was regarded as "grander than the Queen." The only sibling of Queen Elizabeth II, who died in 2002, was called Ma'am, even by her closest of friends. So, it comes as a little shock to fans that the royal sister was extremely decadent at one point of time.
According to author Craig Brown, who is penning down Princess Margaret's biography, the royal sibling had an extravagant life during her mid-20s. Sharing an excerpt from Ma'am: Darling, author Gareth Roberts gave fans an idea about Princess's schedule which could raise a few eyebrows.
Also Read: Naked parties, Nazi band and cannabis: Prince Harry's 7 most controversial moments
Margaret, who was a social butterfly as shown in Netflix's The Crown, started her day with breakfast in bed. Her day began at 9 AM with the meal followed by spending two hours in bed, listening to the radio. Her morning routine also included reading the newspaper, "which she invariably left scattered over the floor", and a lot of cigarettes.
At 11 AM, she would enter the bath and run about one hour in the activity. At noon, after the bath, she would find herself in front of the dressing table getting her hair and make-up done. As soon as she is done those mandatory chores, she would head downstairs for a vodka pick-me-up.
Once she is done with her share of mid-day drinks, she would join the Queen Mother for a four-course lunch "served in an informal manner from silver dishes." The meal was served with half a bottle of wine per person plus "fruit and half a dozen different varieties of native and continental cheeses."
Now that's called being a royal! According to Roberts, the schedule dates back to 1955, when the Princess was about 25 years of age.
The glamorous royal member has been in controversy for years. From her lavish party girl lifestyle to her notorious love affair with Peter Townsend, she always made headlines.
An avid chain-smoker, Margaret underwent a lung operation in 1985 after her habit impacted her health. Suffering from several strokes after the surgery, she died in 2002.