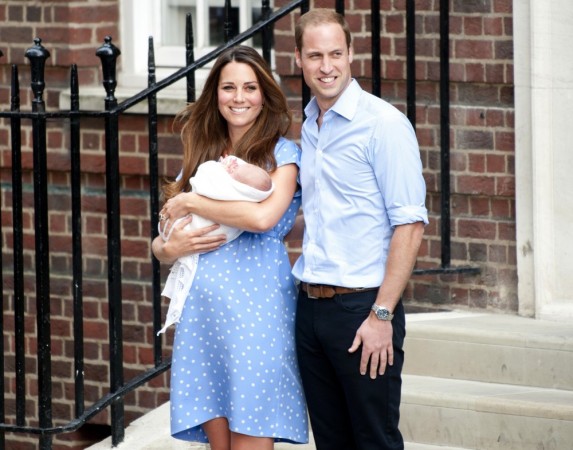 As the whole world awaits the news of the second royal baby's arrival, looks like Prince William will miss his child's birth. The Duke will be in Central London at the Cenotaph with the Queen and the Duke of Edinburgh for a ceremony to mark the 100-year anniversary of the Gallipoli campaign in World War.
While the whole world is going to be hooked on to Twitter for the latest updates on the much-awaited news, the future King of England will not even be carrying his phone for some time on Saturday. But his aides have taken up the responsibility to inform him right away if the duchess goes into labour during that time.
Meanwhile, mother-to-be Kate Middleton is staying at the Kensington Palace and is expected to go into labour anytime. Sources have told the Royal Watch that the Duchess is going to spend all her time there till the baby comes.
"She won't go out because she is determined not to be seen in public," the source told the website. "She wants the next time she is seen in public to be with her new baby."
She is spending all her time either resting in the palace or in the walled gardens. The Duchess has also been reportedly practicing yoga stretches and walking.
The royal baby is going to be delivered at the Lindo Wing of St. Mary's Hospital in London, the same place where Prince George was born. Kate's mother is prepared for the arrival of her second grandchild and is just waiting for Kate to feel the "first twinges of labour pain", reported Royal Watch.
"Babies come when they want to come; we are taking every day as it comes," said a royal source to the website.