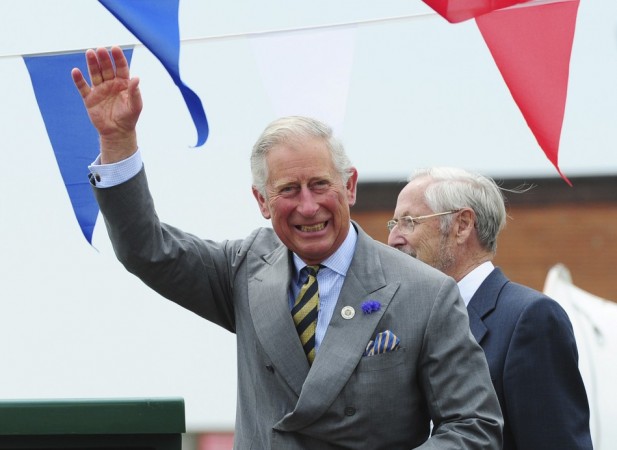 A former royal aide has recently revealed the secrets of Princess Diana and Prince Charles' relationship.
Royal staff, Dickie Arbiter has written about the controversial relationship of Late Princess Diana and Prince Charles in his book called "On Duty With The Queen: My Time as a Buckingham Palace Press Officer."
Arbiter has discussed his perspective pertaining to various events in Princess Diana and Prince Charles' crumbling marriage, especially when they visited India where they displayed certain kind of discomfort.
In 1992, the couple visited India on a tour, and it was during this time rumours of their crumbling marriage surfaced. Princess Diana was reportedly left alone to visit Taj Mahal and she refused to hand out prizes to the winners after the Valentine's day polo match, as she was upset with Prince Charles. She was apparently persuaded by Arbiter to give out the prizes, according to the book.
Moreover, Prince Charles reportedly forgot to kiss Princess Diana in front of the media, thus creating more furor.
"Realising his mistake, he hastily returned and, with an uncertain crowd looking on, moved to kiss his wife's cheek. Incensed, the Princess swivelled her head so that the kiss landed near her ear. The crowd, as well as those of us accompanying the royal couple, could only cringe. The Prince had clearly been intentionally humiliated, and we knew he'd be furious," Arbiter wrote in his book.
Arbiter served in the palace for 12 years. He declined to write the memoir for many years but finally accepted the one offered by Blink Publication, according to Mirror.
The memoir has enraged Queen Elizabeth and Prince Charles as they think that the royal secrets have been let out, according to the reports.
"It has been made clear that this will be the last time the Royal Family will be made to endure such public humiliation," a source told the Website.
The crack down of all such future publication has been demanded. Buckingham palace wants no staff writes such stuff in future.
"Legal experts will ensure that all future employment at the Palace is governed by strict clauses in contracts stopping people simply gossiping in public and selling it off," according to reports.
A serious meeting has been held to discuss the contents of the book as it can have serious implications on how the royal family is being viewed by the world.