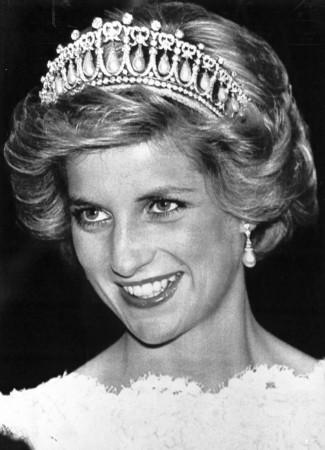 Diana, the Princess of Wales, and Prince Charles' incompatibility and age difference of almost 13 years was visible and damaging during a difficult time in their marriage. Diana had even talked about having a string of lovers who comforted her when she dealt with her marital issues and difficulties.
There were seven men who were claimed to be her lovers. And one of those lovers was Oliver Hoare who died from cancer on Wednesday, September 12.
Here's a list of the seven suave love interests Diana had.
Oliver Hoare
Oliver was married and had three children when the affair with Diana began in 1992. The millionaire was 16 years older than the princess. The relationship ended when Oliver's wife threatened to file for divorce. After he dumped Diana, she made over 300 phone calls to him sitting right outside his house. Sources told Mirror.co.uk that Diana did that as a joke.
"She'd do it in the middle of the night, so she could watch the lights in the house go on as he scrambled to the phone. She would be there for hours, watching and calling," said the source.
Oliver was a very close friend of Charles.
Barry Mannakee
Barry was a married man too! He was a police officer and Diana's bodyguard. But he did not retain this position for long. He was removed because of the rumours about the duo having an inappropriate relationship.
There are recordings of Diana admitting that she had been "deeply in love with someone who worked in this environment". She did not address him but it's believed that Barry was the one she was talking about. Her affair with the officer began in 1984 and ended in 1986. Barry, 37, died in an accident in 1987.
James Gilby
James was a close friend of Diana. He affectionately called her "Squidgy". In 1989, many tapes were released claiming to be a telephone conversation between the Princess of Wales and James. The Sun openly reported about the recordings calling to the "Squidgygate" referring to the American Watergate scandal.
The newspaper claimed that the recordings were genuine. Which lead to huge controversies.
Will Carling
Will Carling was a legendary rugby player. He and Diana met at a Chelsea gym. The rugby player was married at the time of the affair. His wife could not stand Diana and told that her conducts were bad. But the princess claimed that Will followed her "like a puppy". The relationship came to an end when the relationship was revealed in 1995.
Hasnat Khan
Diana and Dr. Hasnat Khan, a heart surgeon, started dating in 1995 and their relationship lasted for about two years. Unlike other relationships, this one was serious. Diana called him "Mr. Wonderful" and the duo even considered to get married.

There are rumours about Diana going to Pakistan to meet Hasnat's family. She apparently referred to him as the "love of her life". But for reasons unknown, she ended the relationship in June 1996.
James Hewitt
Princess Diana was in a relationship with James Hewitt, a Cavalry officer, and a royal horse riding instructor between 1986 to 1991. She confirmed the relationship in 1995. After Diana's death, Hewitt considered selling Diana's handwritten letters for a whopping £10 million.
There were allegations of Hewitt being the father of Prince Harry.
Dodi Fayed
Dodi Fayed was the last person Diana was associated with. Their story came to a tragic end when the pair died in a horrible car accident in Paris on August 31, 1997.
They had dinner at the Ritz before the unfortunate incident.