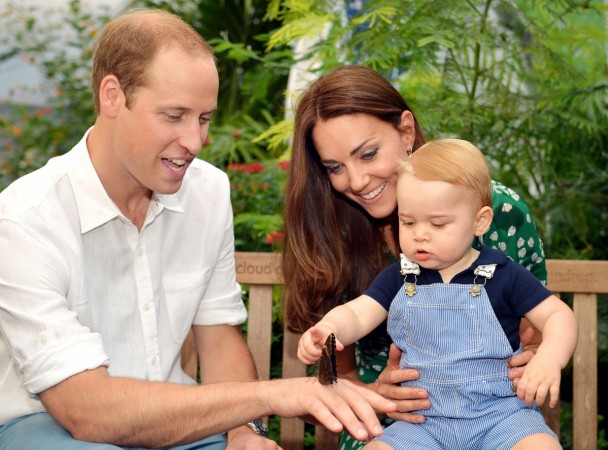 Prince William, Duke of Cambridge and the elder son of Prince of Wales Charles and the late Princess Diana, is now set to work as an air ambulance pilot, Kensington Palace announced on Thursday.
Prior to taking up the full-fledged job, William is to undergo a civilian pilot course next month by joining the Cambridge airport-based East Anglian Air Ambulance (EAAA), a charitable organisation involved in rapid transfer of patients to emergency medical care through its 365-day helicopter service. William will complete the training in EAAA in spring 2015.
William, who is a qualified professional pilot, is necessitated to undergo the course, which includes the "999-response training" at EAAA.
"Having the Duke of Cambridge as one of our pilots is marvelous news as he brings much experience to the charity after his successful career as a search and rescue pilot," Xinhua quoted Andrew Egerton Smith, Chairman of EAAA.
A Kensington Palace spokesman stated that William, 32, was very enthusiastic to be at the next level in his career.
Flying an EC145 T2 aircraft, alongside medicos, to respond to emergency calls ranging from road accidents to heart attacks will be the main duties of William. He will join EAAA's day and night shifts. William is to carry out his missions in Norfolk, Suffolk, Cambridgeshire and Bedfordshire.
The Prince will donate all his salary to charity. William sees this as a true form of public service, helping people in their most difficult times, Kensington Palace said.
"We're very fortunate that we currently enjoy tremendous levels of support, but fundraising is always a challenge – we're looking to raise £7.5m a year to continue the lifesaving work – and I'm sure that this will help to raise the profile of the charity. We're looking forward to him being part of the team," The Guardian quoted Patrick Peal, chief executive of the EAAA.
Presently, EAAA has two helicopters with three pilots in Norwich and three pilots in Cambridge.
EAAA's aviation consultant Gerry Hermer said that William's job as the chopper ambulance pilot is to react 999 calls as part of the ambulance service.
Besides the emergency medical callouts, William is expected to perform administrative tasks too. As EAAA's pilot, William's first job on a daily basis is to check the aircraft, join a briefing on weather conditions and other minor problems of the helicopter.