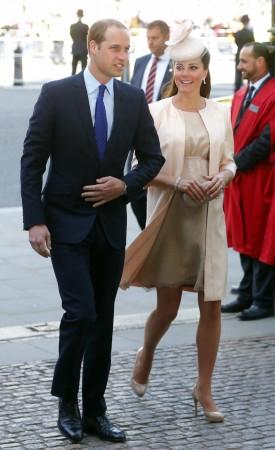 British Royal household has a new found Indian link with a DNA analysis directly linking King-to-be Prince William to Indian roots inherited from his maternal side.
BritainsDNA, which carried out the test on late Princess Diana's matrilineal cousins have stumbled upon the exotic link after taking saliva from the prince's relatives.
The link relates Prince William to partly-Indian housekeeper Eliza Kewark who used to work for Theodore Forbes, his four generation previous grandfather. Theodore was a merchant at Surat, Gujarat for the East India Company.
"William probably has a very small amount (of Indian DNA), maybe half a percent will be of South Asian heritage," said Jim Wilson, scientist at BritainsDNA, to CNN.
However, the Indian woman, Eliza Kewark is believed to be of mixed origin as her surname suggests an Armenian connection and her letters to Theodre were written in Armenian script. Scientists believe Eliza may have been Indian from her mother's side.
Wilson, who conducted the research, believes that Kewark was an Armenian living in Bombay.
Kewark's two living descendants were traced using birth records and certificates. A DNA test from the two, who are supposed to be Princess Diana's third cousins, corroborated the claims of the lineage.
"For me, it corroborated the findings from the mtDNA (mitochondrial DNA). We've got two different kinds of genetic evidence that are independent from one another and they both corroborate the story. So it really seems that our future king has a little bit of Indian blood," said Wilson.
However, the research also stated, "Princes William and Harry carry Eliza Kewark's markers but will not pass this Indian mtDNA onto their children, as mtDNA is only passed from mother to child."
On the other hand, some tests on William's cousin also revealed that they carry the Indian genome so there's a chance William could pass a slight bit to his posterior generation.
Prince William and wife Kate Middleton are expecting their first child this July.