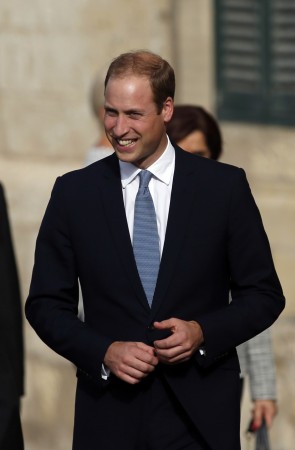 British Royal family is in news for all the wrong reasons with reports suggesting that Queen Elizabeth would hand over the throne to Prince William and his wife Kate Middleton instead of Prince Charles and his wife Camilla Parker-Bowles. As if that's not enough, reports suggested Prince William has turned down the Queen's proposal to his pregnant wife.
Globe Magazine's November 10th edition has its cover that reads: "Love story of the century, William gives up throne to save pregnant Kate" according to Celebdirty Laundry website that has the screenshot of the magazine cover.
However, there is no authenticity to this report and it differs from British Monarchy laws which say that Prince Charles would automatically become the heir of the throne after Queen Elizabeth II's abdication. The laws say that the crown passes to the eldest son of the monarch.
Queen Elizabeth II became the Queen because King George VI had no son and she is his eldest daughter.
Act of Union 1800 defines the monarchy succession laws in the United Kingdom, and in the current line of succession, Prince William would sit on the throne only after Prince Charles' abdication or if the latter decides to pass on the throne. After Prince William, it is Prince Harry who would get the privilege to become the King.
Contrary to the laws, the magazine went on say that "Prince William wants the crown to be passed to his father, Prince Charles." This report has created major stir and invited flak from the fans of royal family with many taking to Twitter to question the validity of the report while some believed it and said it shows Prince William's love for Kate. Here are a few reactions:
If prince William can give up the throne for Kate I think any guy can be capable of texting a girl back ya know? — Becca (@blshapiro) November 5, 2014
Prince William giving up the throne for the time being to his father in order to take care of Kate is just

— Aaliyah (@_aaaaaliyahhh) November 5, 2014
Meanwhile, Prince William would be next seen attending a series of events in Wales. His wife Middleton, who is currently expecting her second child, would accompany him. They would visit the Valero Pembroke Refinery to celebrate "Wales Away Day" before celebrating 50th anniversary of Oil refinery with workers and unveiling paintings by local artists.