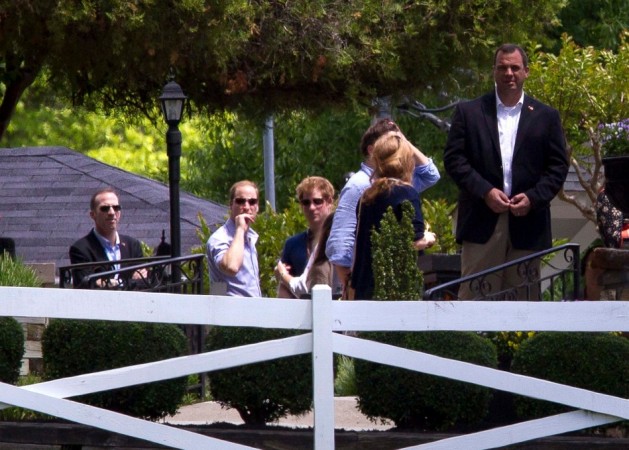 Just a few days after Prince Harry and longtime girlfriend Cressida Bonas called it quits, reports of them having a pregnancy scare earlier last month has started doing the rounds, hinting that a royal wedding would have been imminent if a baby was on its way.
Harry reportedly panicked when he was informed that Bonas had missed her period and the couple then sought advice from Prince William and his wife Kate Middleton.
"Harry went into total shock, visualizing horrific headlines and the Queen's wrath," a source told National Enquirer, reported Showbiz Spy.
"Not quite knowing what to do, he and Cressida divulged their secret to William and Kate – that she'd missed one period cycle, which was very unusual for her.
"When Kate urged her to do a home pregnancy test, she said she was afraid to face the results – but Kate emphasized the urgency, telling Cressida that if she were indeed pregnant, wedding plans would have to start immediately!"
But the pregnancy test came out negative and a few days later the couple decided to split amicably.
Although the exact reason for the split is yet unknown, rumors swirling around suggest that Bonas felt her ambitions were being quashed by her high profile relationship. Another report indicates that they split up due to issues with money.
Bonas was expected to accompany Harry to the U.S. for his friend Guy Pelly's wedding on Saturday. But Bonas did not want to shell out £650 air fare if their relationship wasn't going anywhere, and she confronted Harry about the issue, The Telegraph reported.
This resulted in a huge blow up, which caused the split, the report said.
"Harry wanted to party and Cressida didn't see the point in going all the way to America to watch him fall out of a nightclub," a source close to the couple said, according to Mail Online.
"The argument was about Miami but it escalated into something much bigger. They were actually very happy until then, even though there have been ups and downs."
[ED:VS]