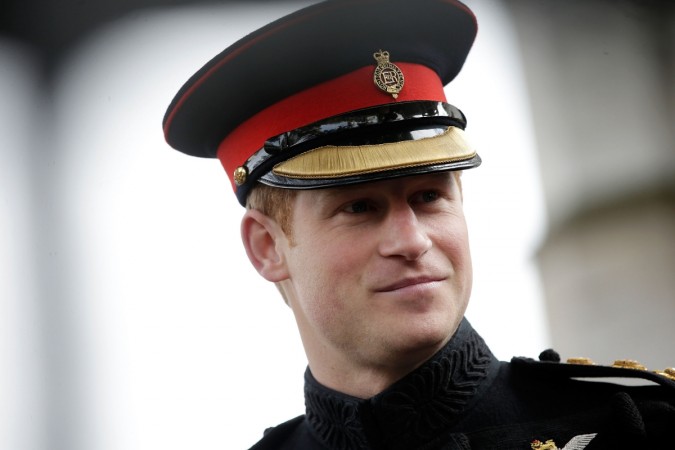 Prince Harry and his on-again off-again girlfriend Cressida Bonas have reportedly rekindled their romance, and a new report even claims that Harry has finally popped the question.
According to an OK!Magazine source, the duo got back together in March this year and they wanted to keep the relationship under wraps as they were getting used to one another again.
"They rekindled their relationship in March," the source said. "They were determined to keep it to themselves for as long as possible, so they could have a bit of privacy while they were getting used to each other again."
"Cressida says he's the love of her life."
The couple initially started dating in 2012, but decided to go separate ways in April 2014. However, they couldn't stay apart for long, as the duo was once again spotted together for a movie date in September.
"Their time apart really brought home to him how perfect she is for him," the insider revealed. "It took him a while to understand it, but he knows now that Cressida is the only one for him."
This is what is said to have prompted Harry to make their relationship official. Although Harry's brother Prince William, sister-in-law Kate Middleton, father Prince Charles and step-mother Camilla are all said to be ecstatic with this union, Queen Elizabeth II isn't as accepting of Bonas, claimed the source.
"The queen is not thrilled about Cressida's career, because princesses have royal duties to attend to that should be priority," the source said. However, despite these reservations, the Queen has given her grandson her blessings.
"She gave her blessing to the engagement because she wants Harry to settle down and have a family," the insider dished.
In May, the "playboy prince" spoke about his desire to settle down and have children during a trip to New Zealand. At the time he said he would love to have a partner who would share the pressure of royal duties.
"Of course, I would love to have kids right now, but there's a process that one has to go through," he told Britain's Sky News. "Tours like this are great fun, hopefully I'm doing alright by myself. It would be great to have someone else next to me to share the pressure. But, you know, time will come and whatever happens, happens I guess."