Prince Harry and Meghan Markle, who recently announced their engagement, have topped a kinky new list. According to The Province, the royal couple have topped Vivid Entertainment's list of most popular celebrity sex tape that adult movie viewers want to watch. The site reports porn viewers want to watch Harry and Markle's make out in a sex tape.
Titled the 10 Hottest Couples Wish List, Harry and Markle reportedly beat recently reunited Selena Gomez and Justin Bieber, placing the royal couple on top of the list. Last year, Harry and Meghan were placed on number five last year.
Also Read: Pregnant Kate Middleton vows to protect Meghan Markle from Camilla?
Compiled by the world's leading distributor of star-studded sex tapes, the list features Gwen Stefani and Blake Shelton at three, George and Amal Clooney, at four, and Gigi Hadid and Zayn Malik among the top five.
Other couples on the list include Miley Cyrus and Liam Hemsworth, Joe Jonas and Sophie Turner, and Kylie Jenner and Travis Scott who make their way to the top 10. Last year, Kylie and Tyga featured on the list at the fourth spot. But this year, she featured with Scott and dropped to eighth spot. The rumoured pregnancy to be blamed?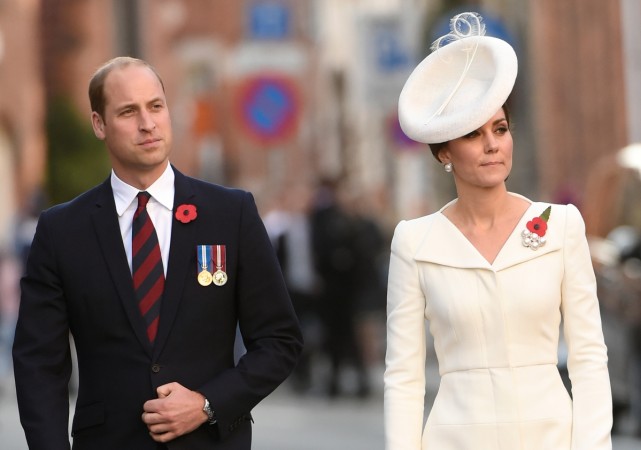 Meanwhile, Province also reports that Prince William and his pregnant wife, Kate Middleton have topped another Vivid's saucy list. The Duke and Duchess of Cambridge reportedly topped Vivid's updated Classic Sex Tape Couples List, representing "perennial favourites that deserve their own separate ranking".
Kate and William beat Beyonce and JAY-Z, Kim Kardashian and Kanye West, Jessica Biel and Justin Timberlake, and Jennifer Aniston and Justin Theroux for the top spot.
Prince Harry and Meghan Markle have been the talk of the town through the year. From sparking the rumours of their engagement to finally announcing it, they kept fans and the media on their toes. According to Google, Markle was also most searched celebrity in UK this year.
She also featured on the top trending "people" queries of 2017 and was placed fifth on the Google's global top trending searches of 2017, standing below Hurricane Irma, iPhone 8, iPhone X and Matt Lauer.