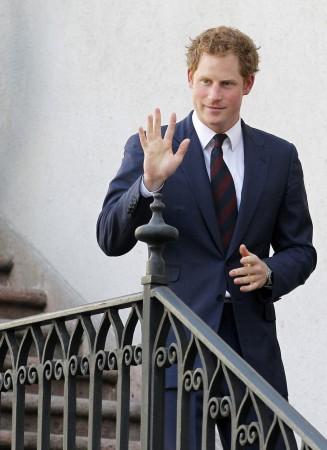 Prince Harry seems to have a new woman in his life. He is dating 25-year-old beauty queen Camilla Thurlow.
Prince Harry and former Miss Edinburgh were seen getting intimate at London hot spot Tonteria last month, according to media reports.
"They've been texting ever since and she has been over for drinks at his apartment twice—once with friends and once on her own," E! Online qouted a source from Grazia UK as saying.
Thurlow has also visited Kensington palace as per the reports. The alleged couple first met at an event of charity organization started by Princess Diana. Former Miss Edinburgh apparently works at the organization.
It is reported that Thurlow and Prince Harry have a lot in common, so much so that the former has no problem with royals' partying habits.
"Camilla is always the life and soul of the party. Harry is playing it cool because he wants to have fun, but Camilla could be just what he needs to get over Cressida once and for all," the source told the Website.
Prince Harry was previously in a relationship with Cressida Bonas but they called it quits after datig for two years. It was Bonas who was apprehensive about marrying into a royal family and even Prince Harry was getting "bored" of the relationship, as per the reports.
"He found her too needy and it just wasn't working out," a source close to Prince Harry had told People.
However, another source suggested that their break-up was mutual.
"It's very sad but they have decided to split up," a source told the magazine, adding, "This is an amicable decision and they are very much still the best of friends but they have decided to go their separate ways."
Meanwhile, Bonas is concentrating on her acting career. She made her acting debut with a stage play "There's a Monster in The Lake". She is also reported to be cast alongside Cara Delevingne and Daisy Lowe in Justin Chadwick's "Tulip Fever"