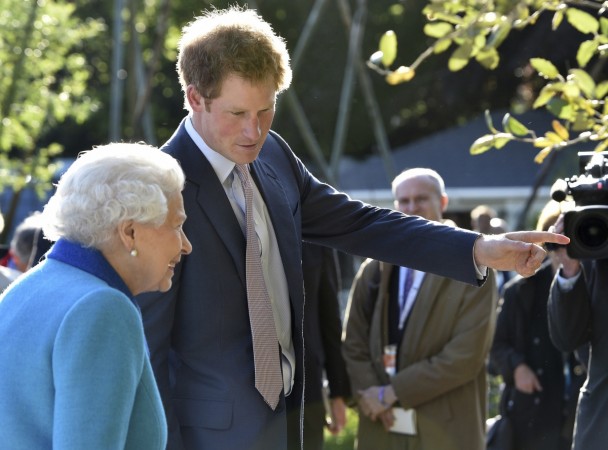 Kate Middleton and Prince William may be quite busy fulfilling their royal duties while touring India and Bhutan currently, but back home Prince Harry revealed the secrets behind his relationship with his grandmother Queen Elizabeth.
The royal watchers will finally get to know a lot about the Queen and Prince Harry and other royal family members as a documentary, "Elizabeth at 90- A Family Tribute," will soon be aired on BBC. In this documentary, each family member has spoken candidly about their matriarch, Queen Elizabeth II.
And in this same documentary Prince Harry has revealed that he sees his relationship with the Queen more professionally than personally, reported Telegraph.
"I still view her more as the Queen than my grandmother. You have this huge amount of respect for your boss and I always view her as my boss – but occasionally as a grandmother. And the more grandmother bits, the more I can get advice and suck all that information out of her and all that experience that she's had for so long," Prince Harry has reportedly confessed.
The report further said that even the Queen's daughter and aunt to Prince William and Harry, Princess Anne, has spoken about her mother. She said that she respects the Queen a lot as it's not easy to become the longest reigning British monarch in history.
"Don't forget there's a very double-edged sword. People tend to forget when she passed the longest reigning monarch, that was only because her father died so young. So you know for her that's a very mixed blessing, and you know it's a record that she would much rather not have been able to pass," the Princess said.
Learn more stories about the royal family and the Queen in "Elizabeth at 90- A Family Tribute," which will be aired on BBC on April 21.