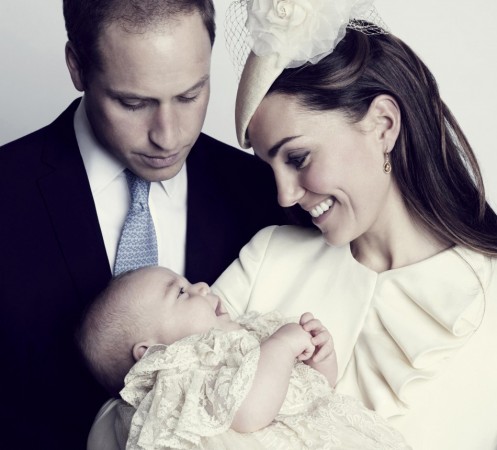 Kate Middleton and Prince George are planning on a low-key private event to celebrate the first birthday of Prince George.
While there is no Royal protocol for observing the first birthdays, Kate Middleton is expected to be planning on a close family event.
Royal biographer Marcia Moody told Now Magazine that is will be a classy event. "If the christening was anything to go by, it will be a small, low-key celebration, similar to what their friends would throw for their children's first birthdays," Moody said.
"They'll probably have a tea party with lots of cake," she added.
However, instead of hosting the birthday bash at their Kensington Palace, the Duchess of Cambridge and Prince William could be planning the party at the Windsor Castle - the Queen's Residence.
According to Vanity Fair, Prince George and Kate off-late have hosted numerous play-dates recently at the Windsor Palace.
Speculations are now rife that preparations for the birthday party may have already started at the Queen's royal resident.
The Duchess of Cambridge and Prince George have been hosting play-dates in the afternoons at the Queen's residence along with George's godmother Emilia Jardine-Paterson.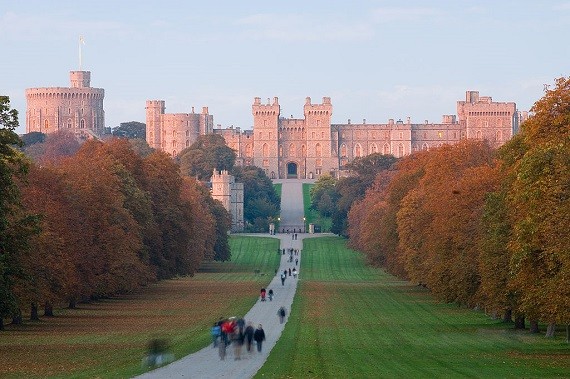 Reports suggest that Windsor Castle would be an ideal choice for hosting the close family function as the Queen's residence has extensive grounds and very high walls, which would give George and his pals total privacy to play around.
Middelton's will be Organizing the Party & Cakes?
It is rumored that the party planning and organizing will be done by Kate Middleton's younger sister Pippa Middleton.
In her online magazine, The Party Times that promotes her parents' party planning business, Pippa had advised on a low-key celebration.
"Your one-year-old will feel most at ease with people they know well, so keep their first birthday party familiar and intimate," she said. "Usually, a small crowd consisting of close family and a few friends with babies of the same age is enough," she added.
It is also reported that Kate's mother Carole, and her brother James, who runs a cake company, Nice Cakes, are expected to whip up a cake beffiting the royal birthday bash.